Sadly ABD at Echunga has been postponed only for this year,
but we are still giving you the opportunity to show your British pride and joy at :
VIRTUAL ALL BRITISH DAY 2021
It's free, simple to enter, and there are prizes to be won.
ENTRIES OPEN 1st of FEBRUARY 2021 AND CLOSE ON THE 28th FEBRUARY 2021
HOW TO ENTER
Take three photos of your British vehicle or motorbike, and write up to 100 words about your entry and email it all to us. Most cherished vehicles and bikes have a story to tell. It could be about it's history, previous (celebrity?) owner, or the tale of the mechanical struggle to bring it back to its former glory!
You must include the following information in your email :
Your Name

Which Award category you want to enter for ( 1-12) – 1 category per entry, only, please

Phone Number

Email Address

Make, Model and Year of Manufacture of Vehicle or Bike

Club membership
Send your email to abdvirtual(at)gmail.com
One photo from each entry will be displayed in the 'Virtual ABD 2021' gallery on this website 'Gallery' page.
Winners photos and stories will be presented on the front page of this website.
AWARDS
1: Original Unrestored Vehicle 2: Original Unrestored Bike
3: Best Restored Vehicle 4: Best Restored Bike
5: Best Vehicle Club Photo 6: Best Bike Club Photo
7: Best Story of Vehicle restoration or its history 8: Best Story of Bike restoration or its history
9: Best Working Wheels Vehicle Award 10: Best Working Wheels Bike Award
11: Out and About Vehicle Award 12: Out and About Bike Award
Each category winner will receive a $100 Gift Card and an ABD Plaque
CONDITIONS OF ENTRY
Entrants must be a member of a British Car or Motorbike Club and their vehicles otherwise eligible for a routine All British Day entry.

Entrants must recognise that this is a fun event for 2021 only and is not intended as a Concours event.

Entries open on 1 February 2021.

To enter, participants must submit their entry no later than 28 February 2021.

Entrants may submit more than one vehicle, but all must be currently owned by the entrant.

Prize winners will be notified by email by 28 March and their entries will be featured on the website.

Given the potential technical complexity of compiling the files and info we will receive, we may have to edit material you that submit to us.

By entering you consent to us using the images and including your initial & surname and vehicle details.

Images deemed inappropriate by the committee will not be used.

The Judge's decisions are final, and no correspondence will be entered into.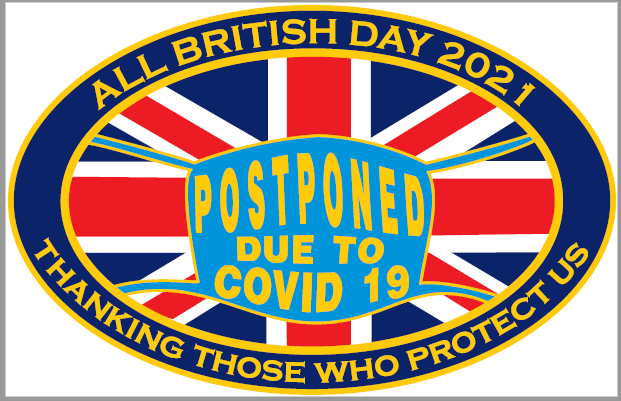 Don't miss out on purchasing your collectors ABD 2021 COVID LOGO merchandise. See the range and order on-line on the 'MERCHANDISE' page of this website, or order here!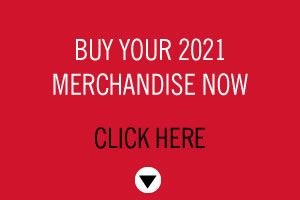 MOTORING EVENTS IN FEBRUARY 2021
If your car club is holding an event in lieu of All British Day, please let us know so that we can promote it on this website.
SATURDAY 13TH AND SUNDAY 14TH FEBRUARY
Visit the National Motor Museum at Birdwood. Drive your British classic through the hills and visit Australia's National Museum.
See what is on in February, visit their website. National Motor Museum
SUNDAY 14TH FEBRUARY
Shannons British at the Bend - Show and Shine
This event is being held at 'The Bend Motorsport Park' Tailem Bend. For more information and entry, click here!
ALL BRITISH DAY WILL BE BACK AT ECHUNGA ON SUNDAY FEBRUARY 13th 2022
All British Day will return to our event at Echunga in 2022 with 'Working Wheels' and the celebration of the 'Jaguar E Type'.
Please watch this website for more ABD updates.
The All British Day is an annual display day and picnic for enthusiastic vehicle Club Members to meet and show off their British motor vehicles. It is held in the beautiful Adelaide Hills, on the second Sunday of February each year. Open to the public from 10.30 am to 3.00 pm
2022... All British Day next year will see a hugely diverse range of British cars, trucks, tractors, motorcycles and machinery as we will feature 'British Working Wheels' and celebrate '60 Years of the amazing Jaguar E-type'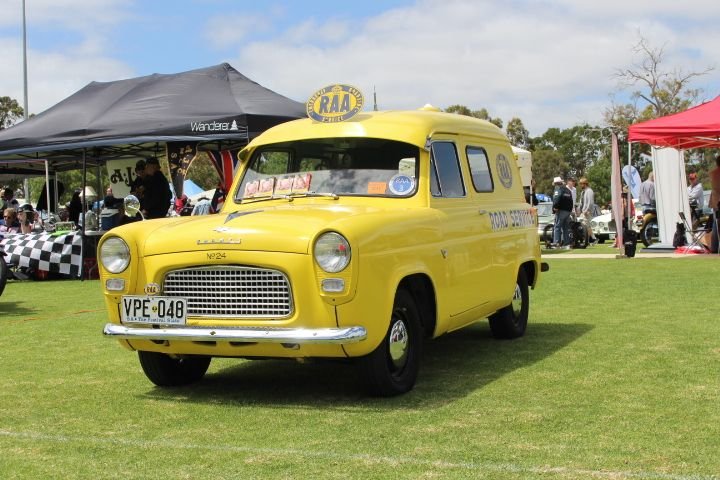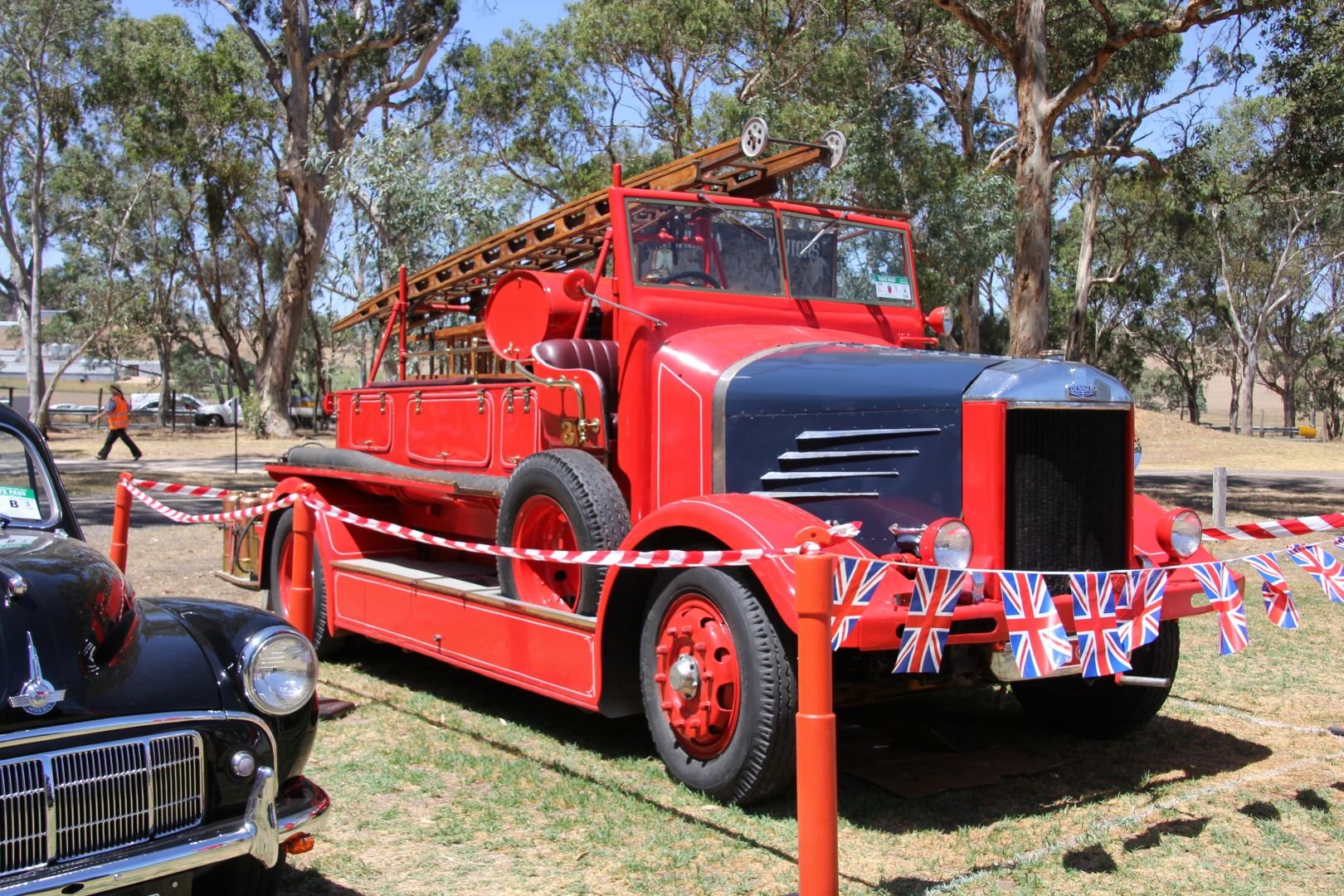 British vehicles have been used in Australia almost since the birth of the British motor industry. They have helped open up this vast country, and been depended on to help build some of Australia's biggest projects, like the Snowy Hydro Scheme. From the humble push bikes used to deliver the post, to police motorcycles, trucks, tractors, vans, utilities, company cars, and military vehicles. There are many British marques that can lay claim to being to being 'British Working Wheels!'
We look forward to hosting British Working Wheels in 2022.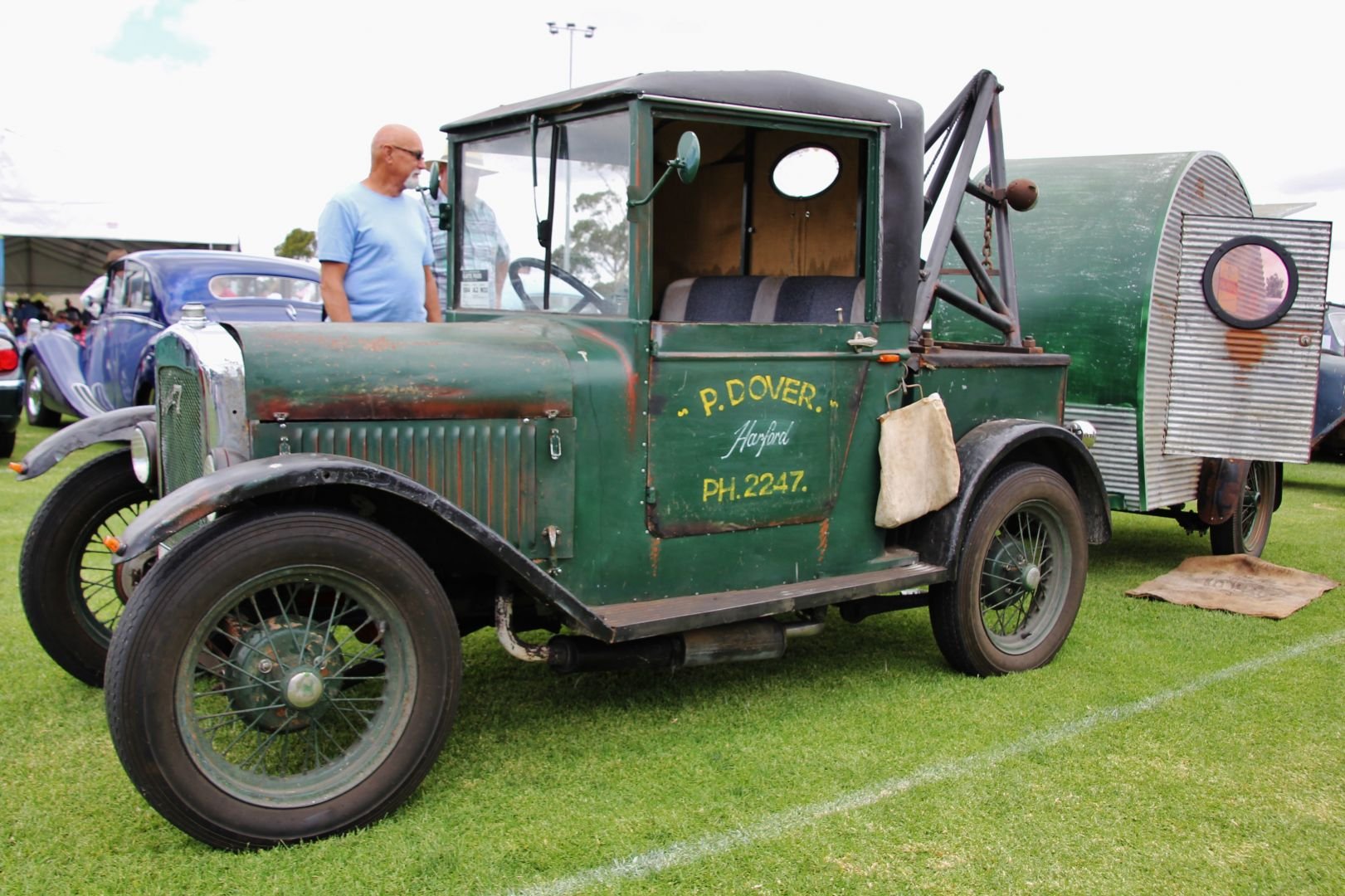 2022..........60 years ago a breathtaking sports car was launched at the Geneva Motor Show. The ground breaking E Type Jaguar was launched in 1961 and was produced until the mid-1970's, recieving a number of upgrades and improvements during its life span. The pretty lines of the E Type were a revelation at its launch, and the elegant cars still turn heads in the 21st century.
Join us as we celebrate the E Type at All British Day 2022.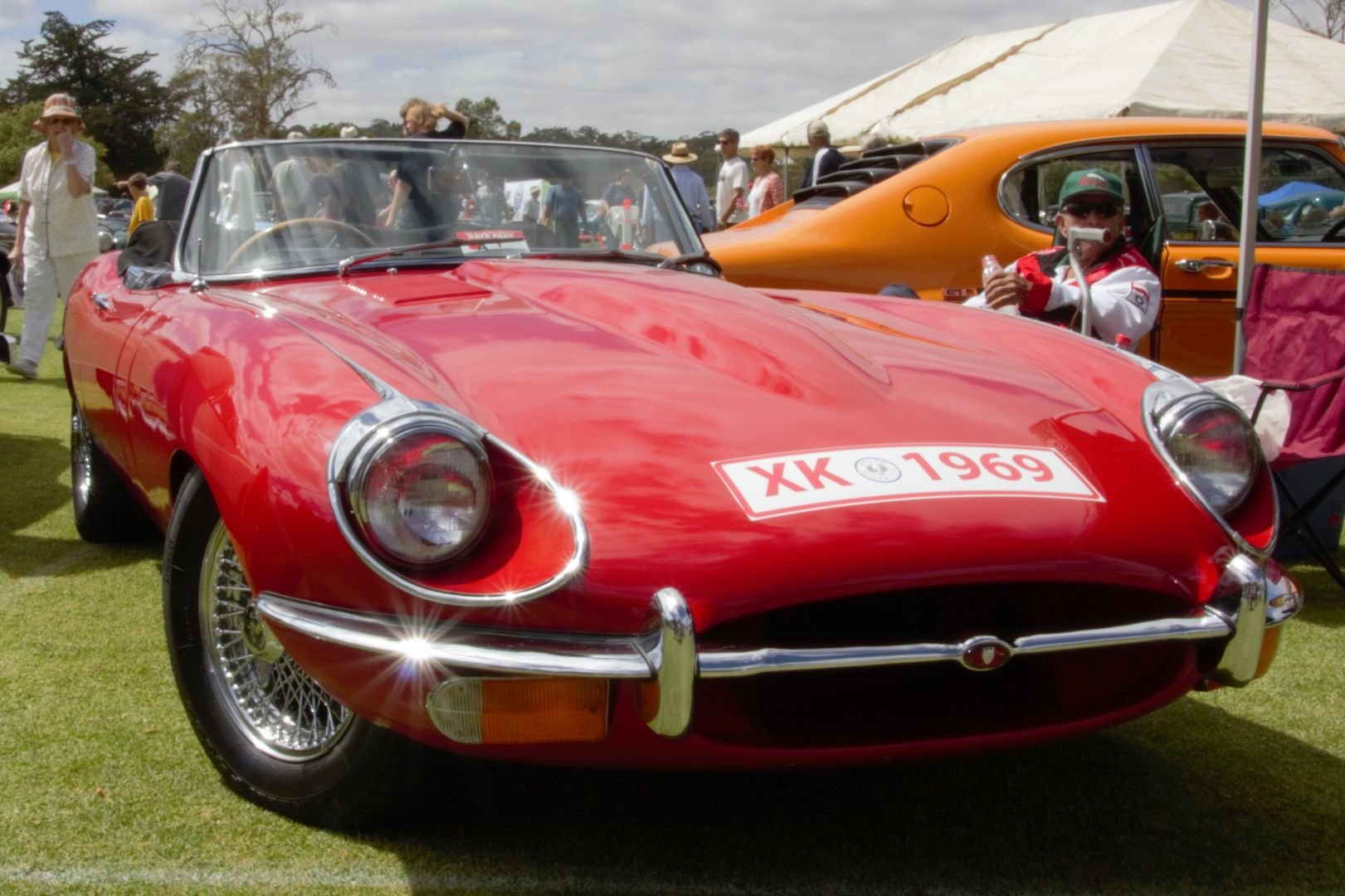 2022........... This event will also be celebrating 100 years since the birth of the 'Austin 7'. A vehicle that changed the lives of ordinary people in the early twenties, when motoring on 4 wheels became accessible for the masses.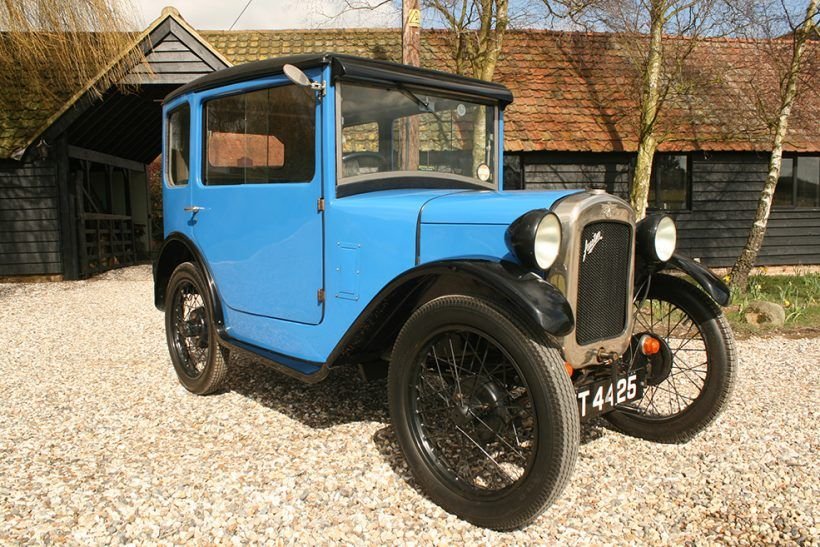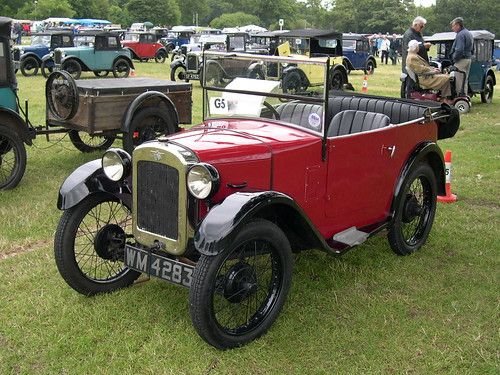 Is your vehicle or motorcycle eligible to be displayed at ABD? Check here >>
THANK-YOU TO EVERYONE WHO ENTERED A VEHICLE INTO ABD 2020 AND CONTRIBUTED TO MAKE IT SUCH A WONDERFUL EVENT.
If you have a vehicle that may be suitable to display in the 'British working wheels' category, or a 'Jaguar E Type' that you wish to display, please contact us.
We are looking for a broad cross-section of 'Working Wheels' to provide a wide variety of commercial vehicles.
What are 'British working wheels'? All sorts of vehicles including....
Postie push bikes

Police motorcycles

Tractors and farm machinery

Military vehicles

Trucks and Vans

Utilities

Company vehicles from rep to management