WE ARE DOING ALL WE CAN TO ENSURE THAT ALL BRITISH DAY WILL BE BACK AT ECHUNGA ON SUNDAY FEBRUARY 13th 2022 AND WILL BE COVID COMPLIANT
20
Thanks to everyone who contributed to the Virtual ABD 2021.
Congratulations to the following winners.
Category 1. Best unrestored vehicle - A. Mepham - 1981 Series 3 Landrover 3/4 ton GS.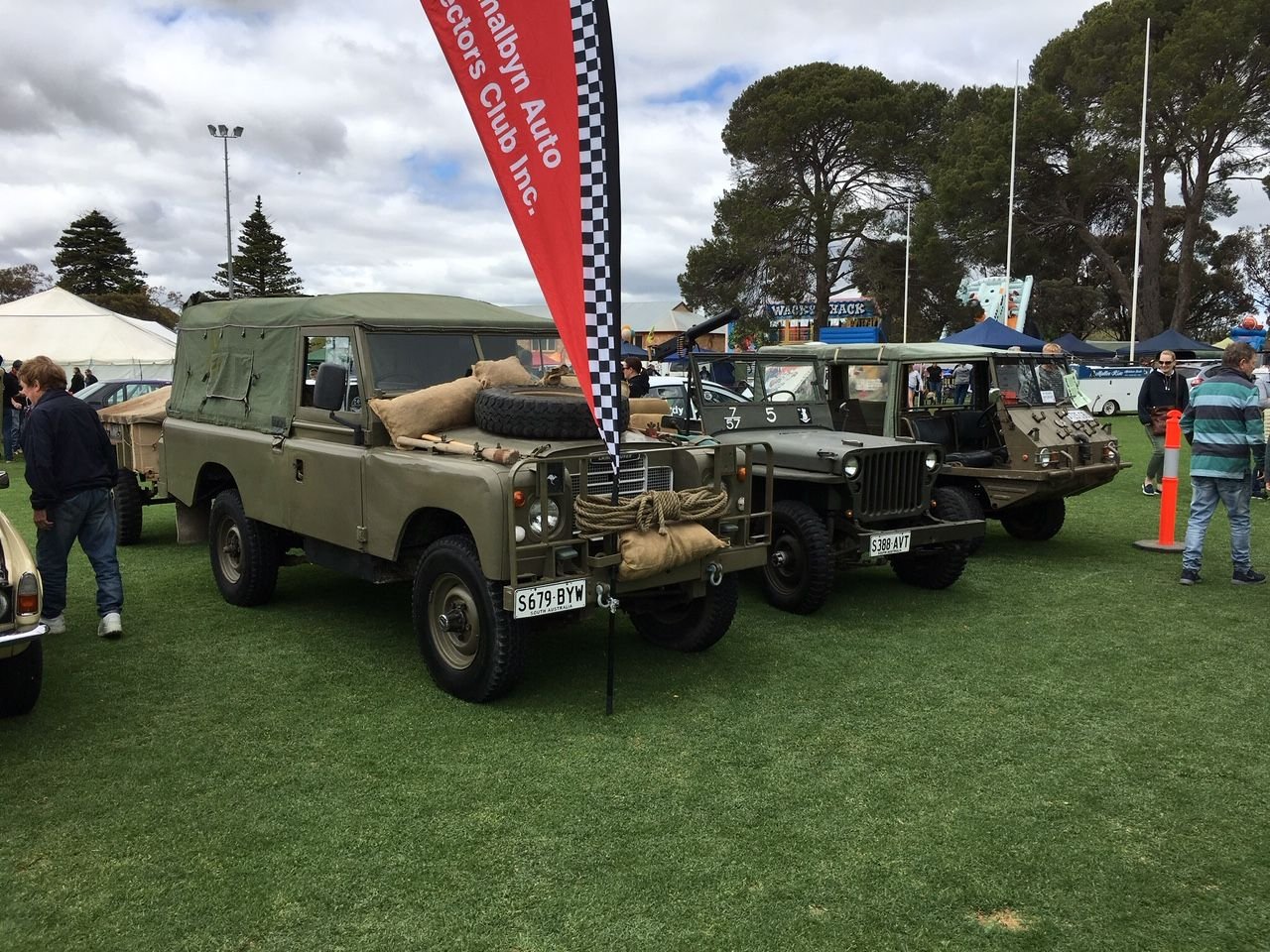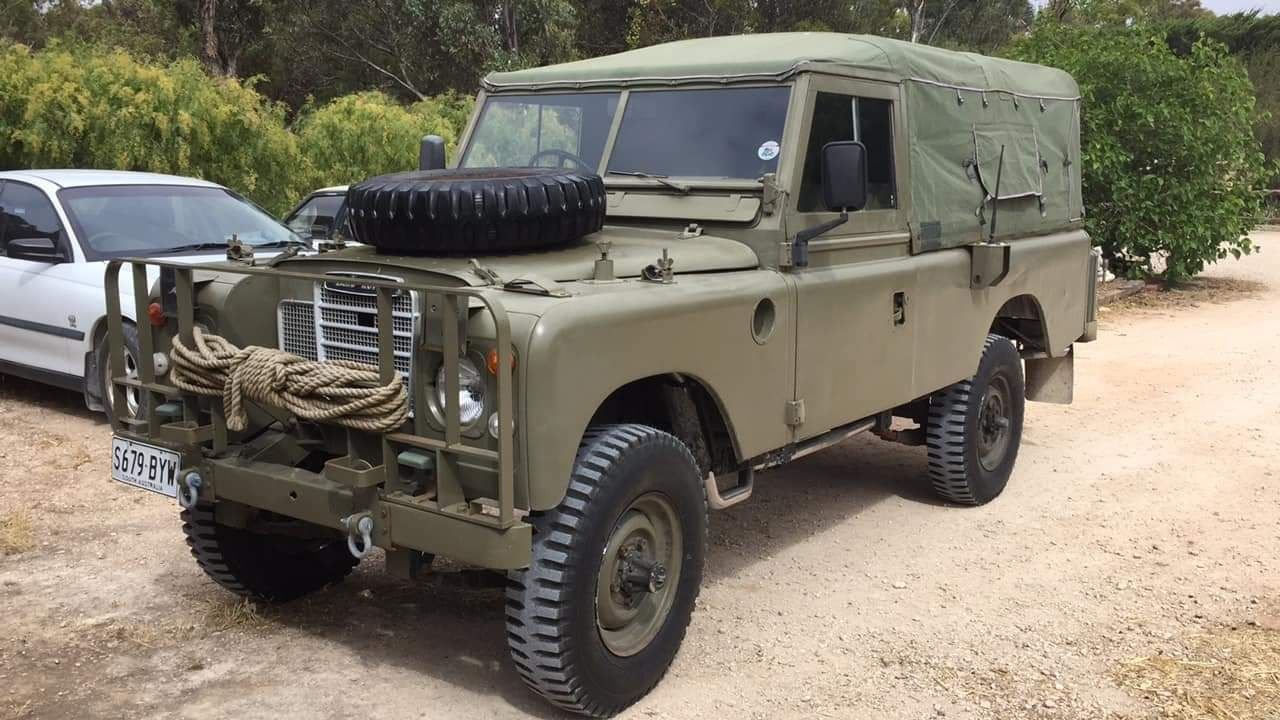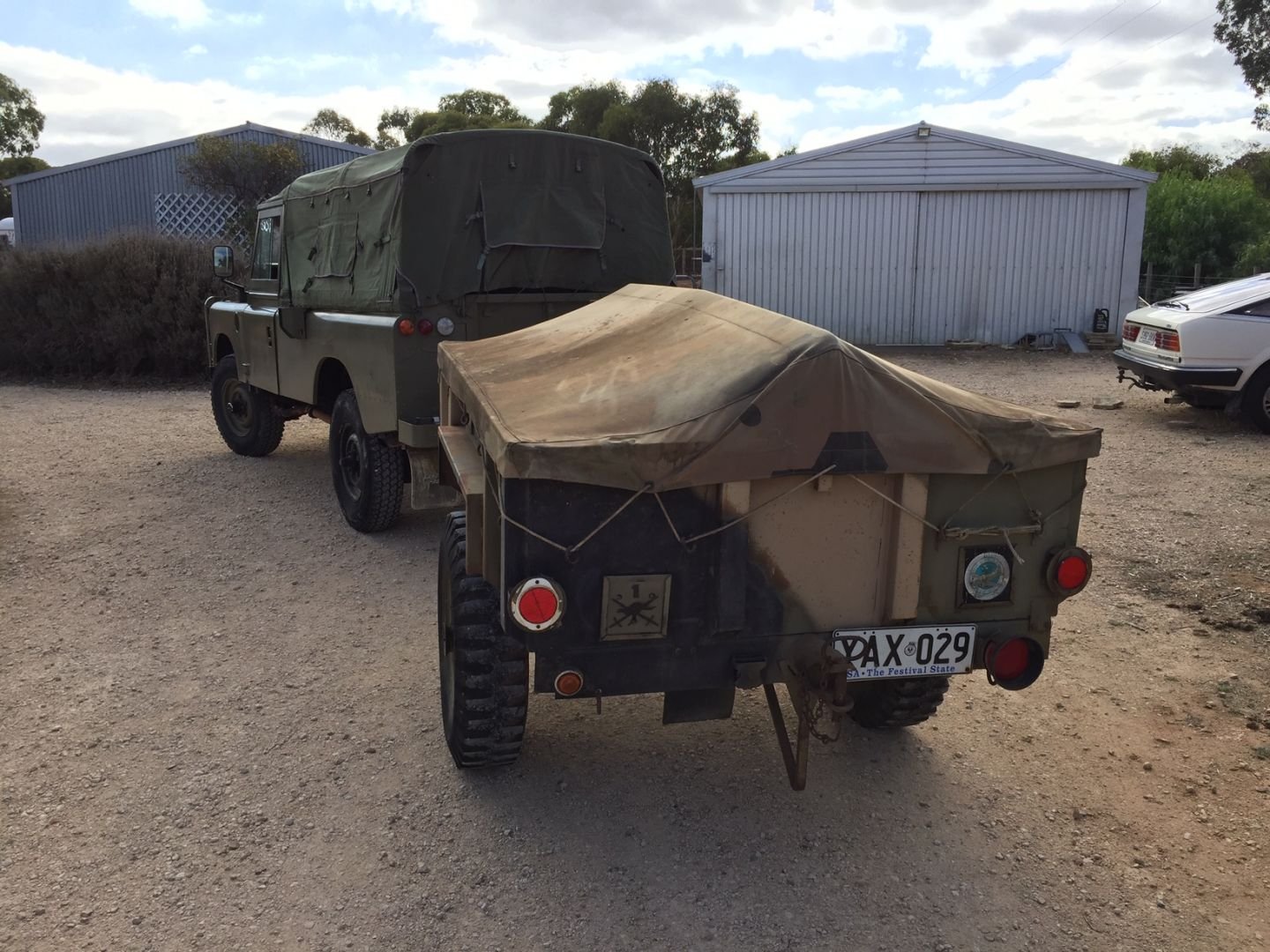 Best unrestored vehicle - 1981 ex-Australian army Series 3 Landrover 3/4 ton GS. Original Rover 6 cylinder engine, unaltered from military specifications, complete with drum brakes and matt olive drab paint. Road driving is made interesting with 7.50 x 16 NDT military bar tyres and a cruising speed of 50 kph. top speed is 60 kph, downhill with a tail wind, just before it gets really interesting. This Landy can often be found holding up traffic in Strathalbyn on the weekends! Great fun to drive and a privilege to own. Mr Mepham questions "how we ever won a war with these things is beyond me?"
Category 3. Best restored vehicle - D. Tamblyn - 1966 Jaguar Mk. 2 3.8 Litre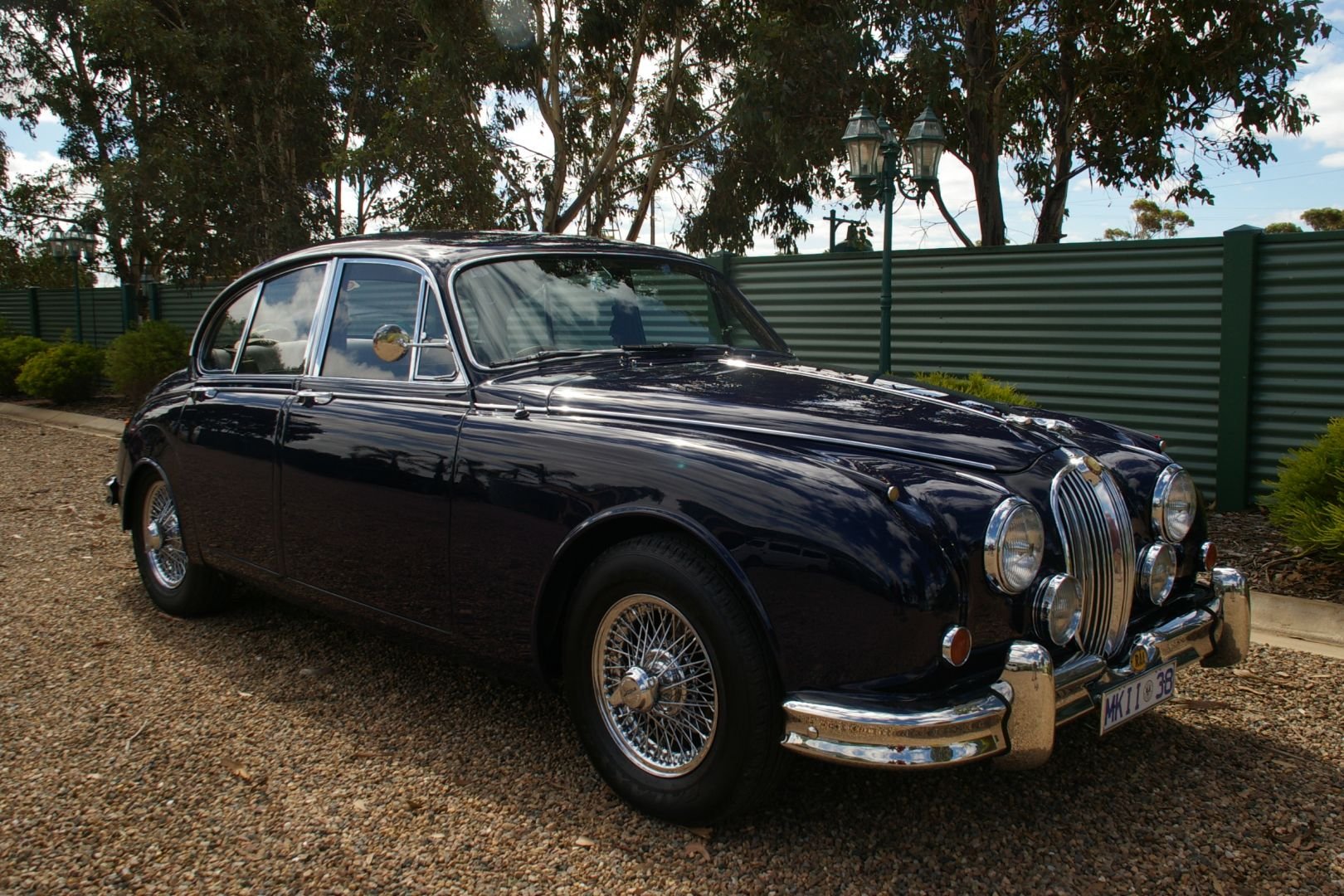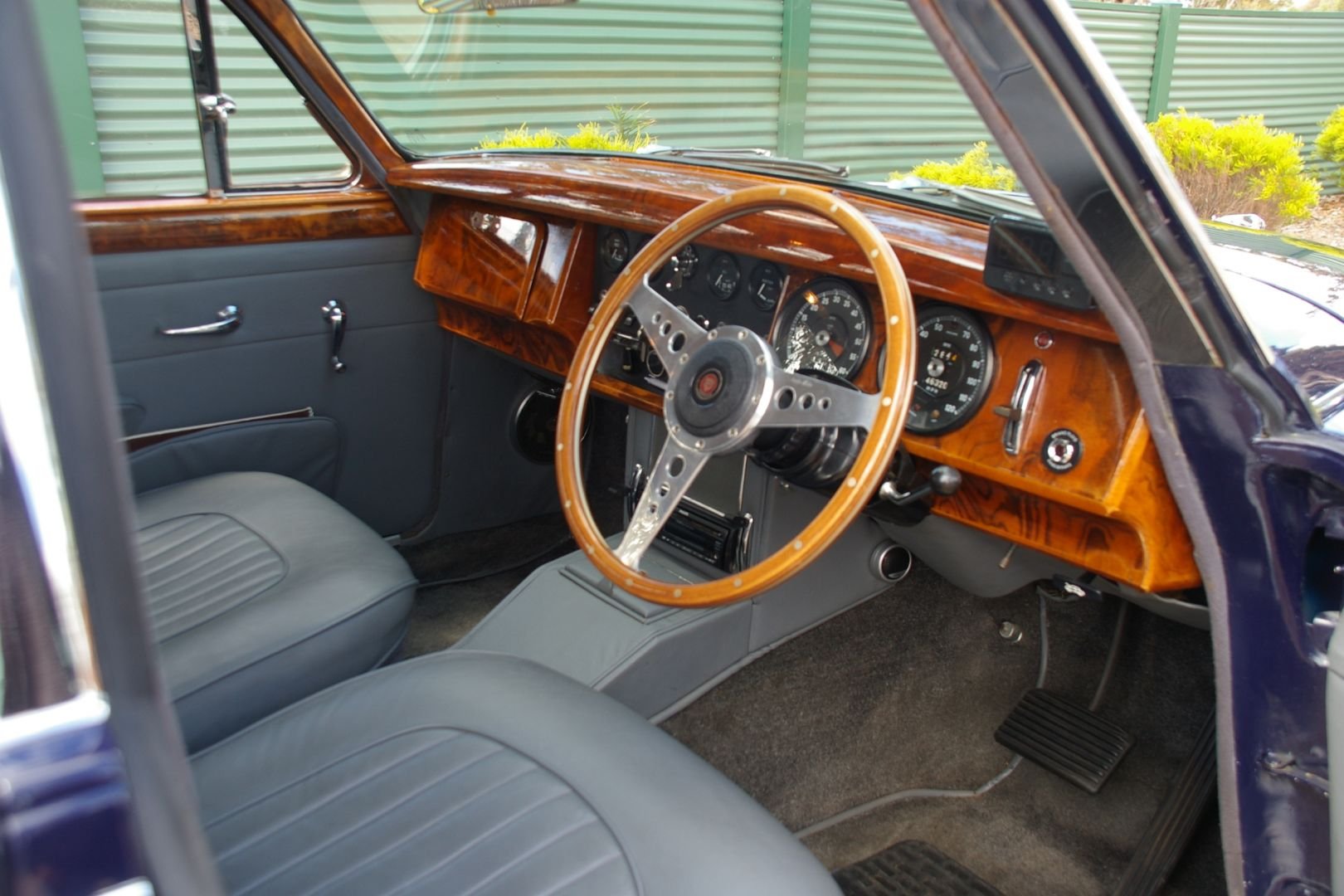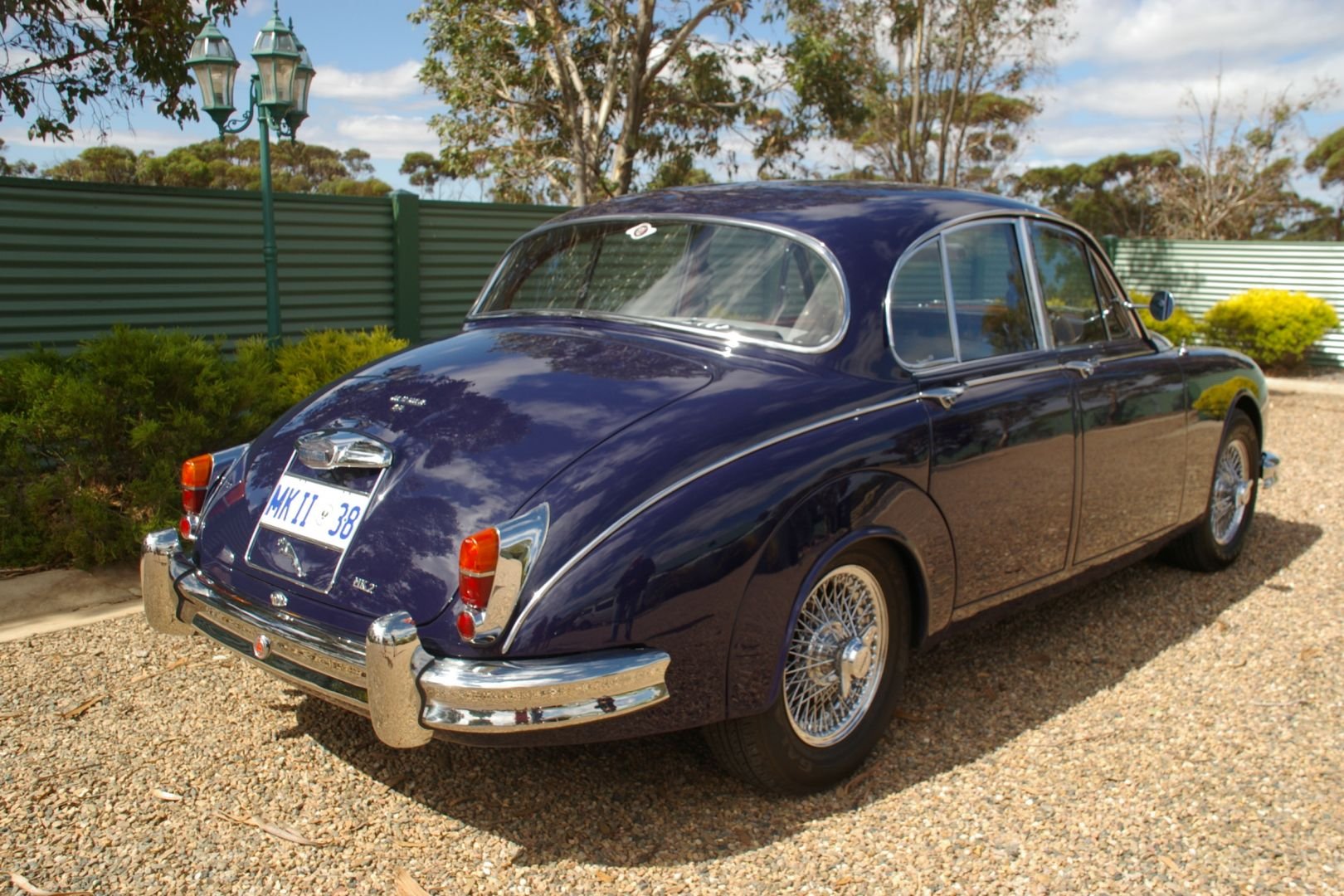 Category 4. Best restored motorbike - R. Goulter - 1969 Velocette Thruxton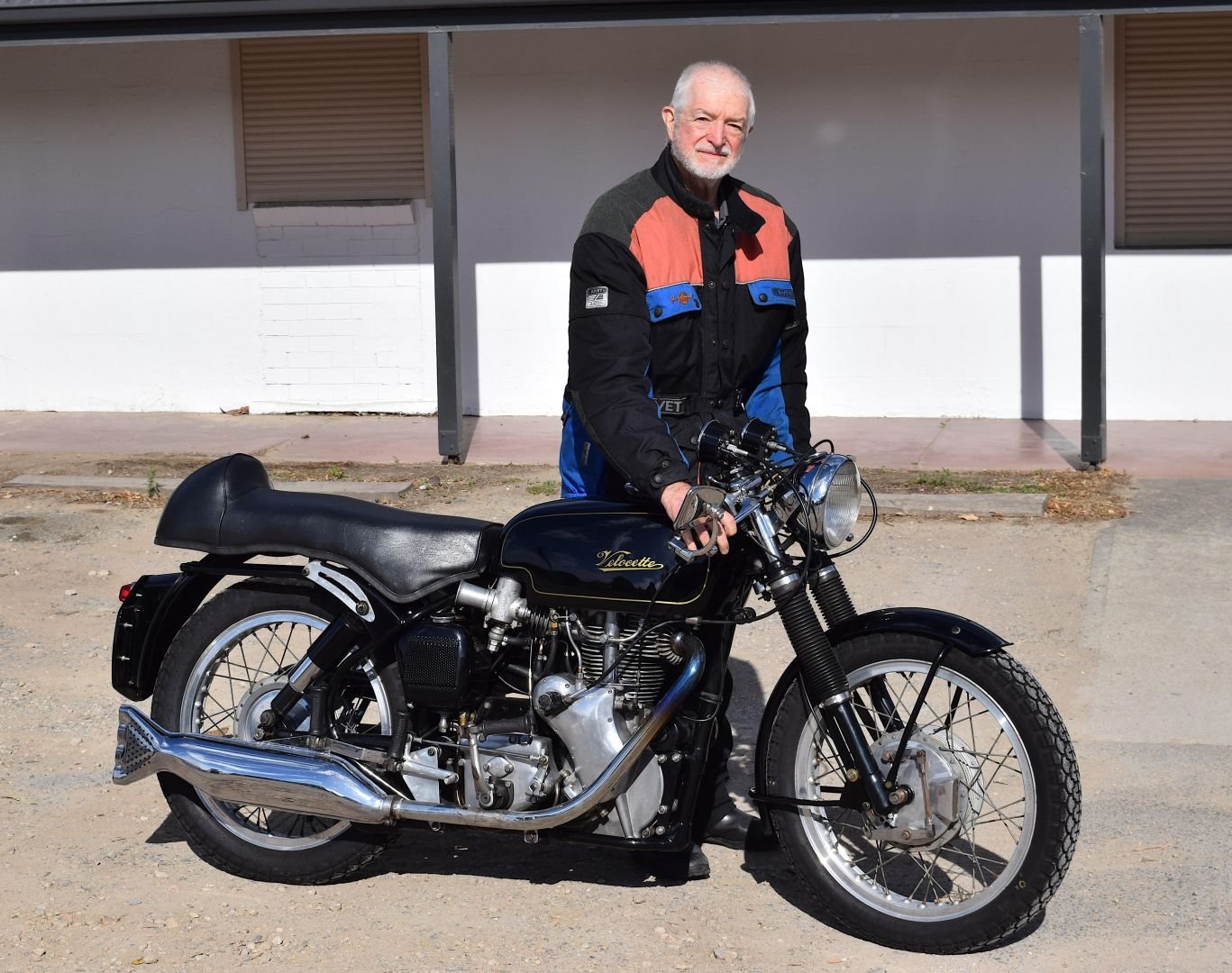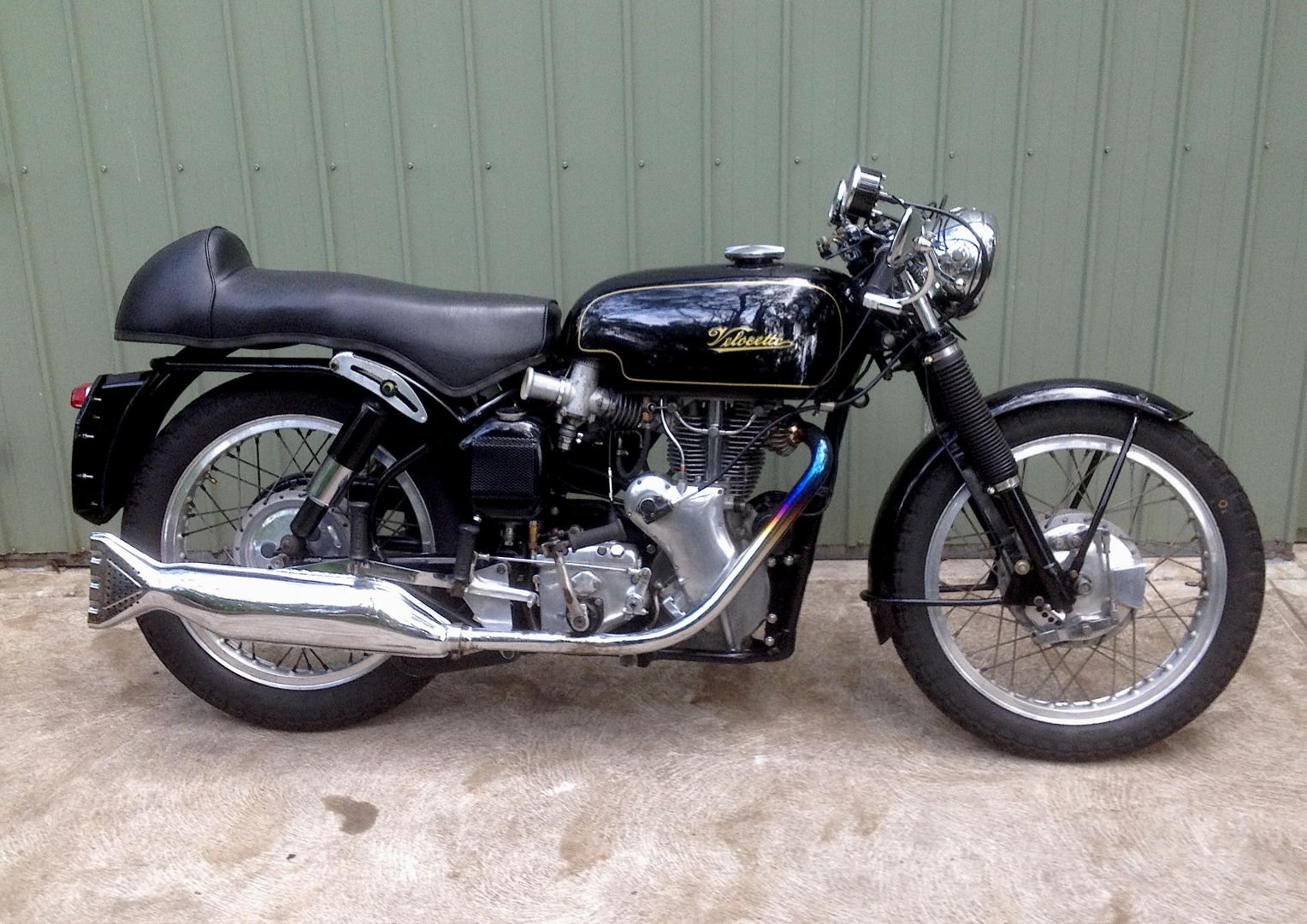 Best restored bike - "My Velocette Thruxton left the factory in late 1969 and was purchased new in 1970 from Burling and Simmonds in Sydney. It was garaged for about 40 years from October 1980 due to work that took me all over Australia. I was joint secretary with my wife for the 2019 Velocette National 'Good Companions Rally' in November 2019 at Hahndorf, and this provided the impetus to complete the restoration so that the bike would be ready for the rally. The restoration of the bike was completed just a few days before the rally and registered as a historic vehicle. It's great to get out and ride the machine as it was intended. The left image was taken at Meadows on the 20th of February 2021 on the VOCA (SA) club run."
Category 5. Best Club photograph - Rover Car Club of South Australia

Best Club photo - On the Club's recent St. Valentine Day's run, where the Gentlemen of the Club were able to treat the loves of their lives to a wonderful day out. This could only occur after a thorough wash and polish, prior to a drive through the hills and ending at Echunga for a picnic lunch.
Category 6. Best Bike Club photo -Velocette Owners Club of Australia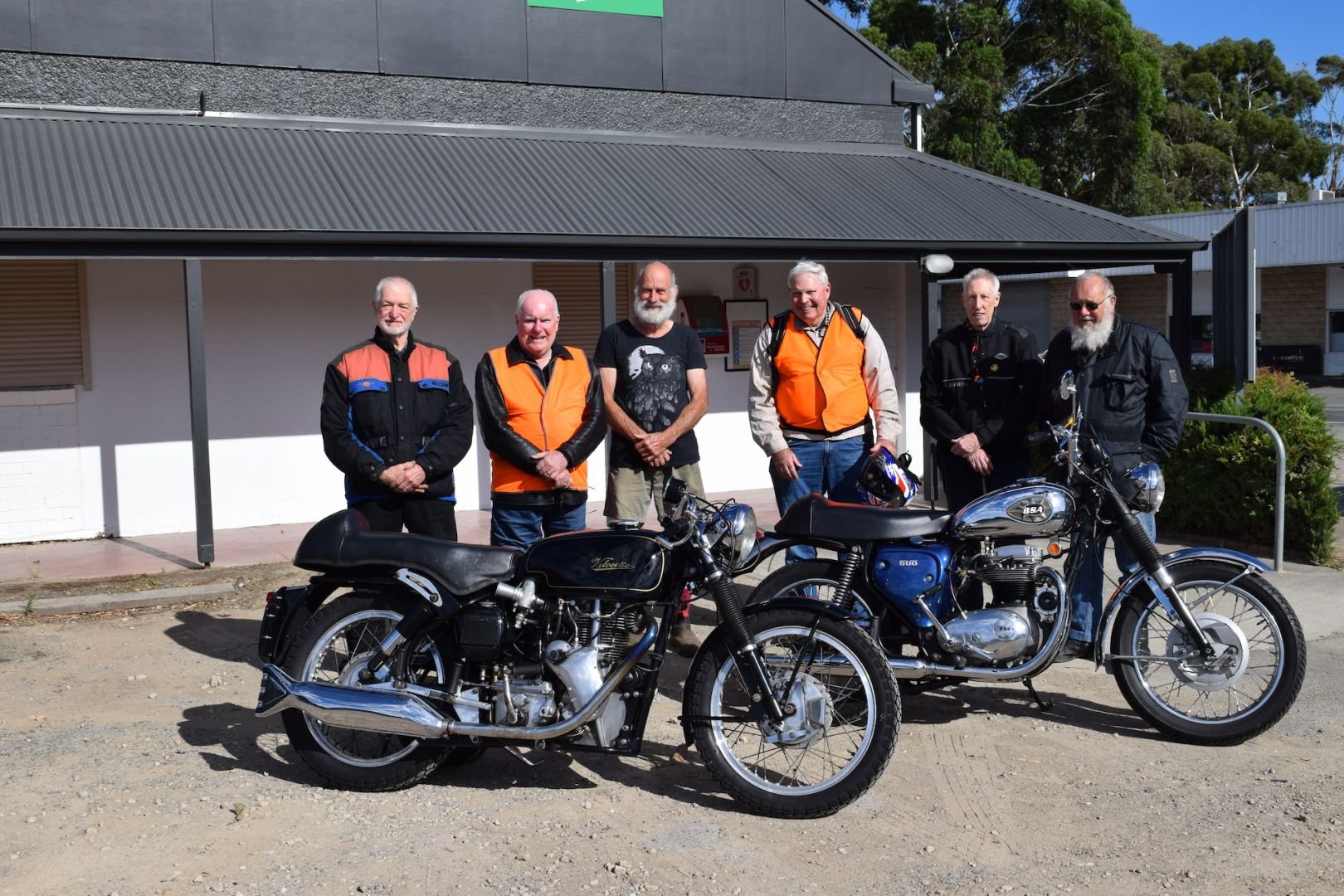 Best Bike Club photo - Velocette Owners Club of Australia members at Meadows 20th February 2021.
Category 7. Best story of a vehicle restoration or history - G. Hisco - Ex- Moss Marchant Austin 7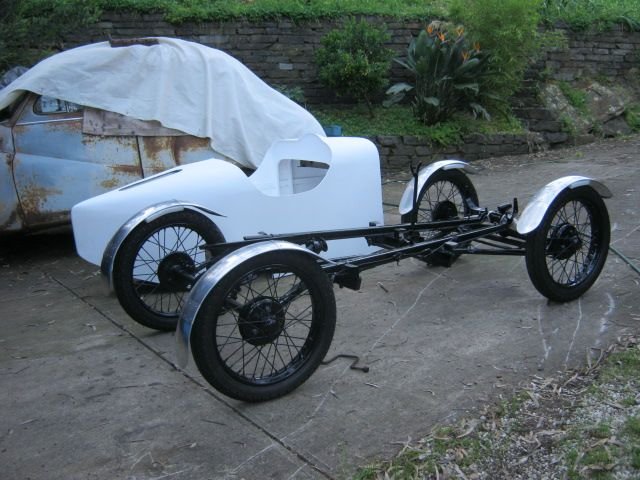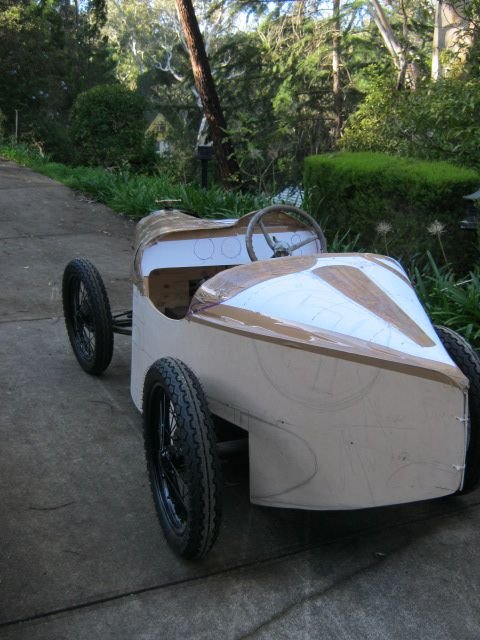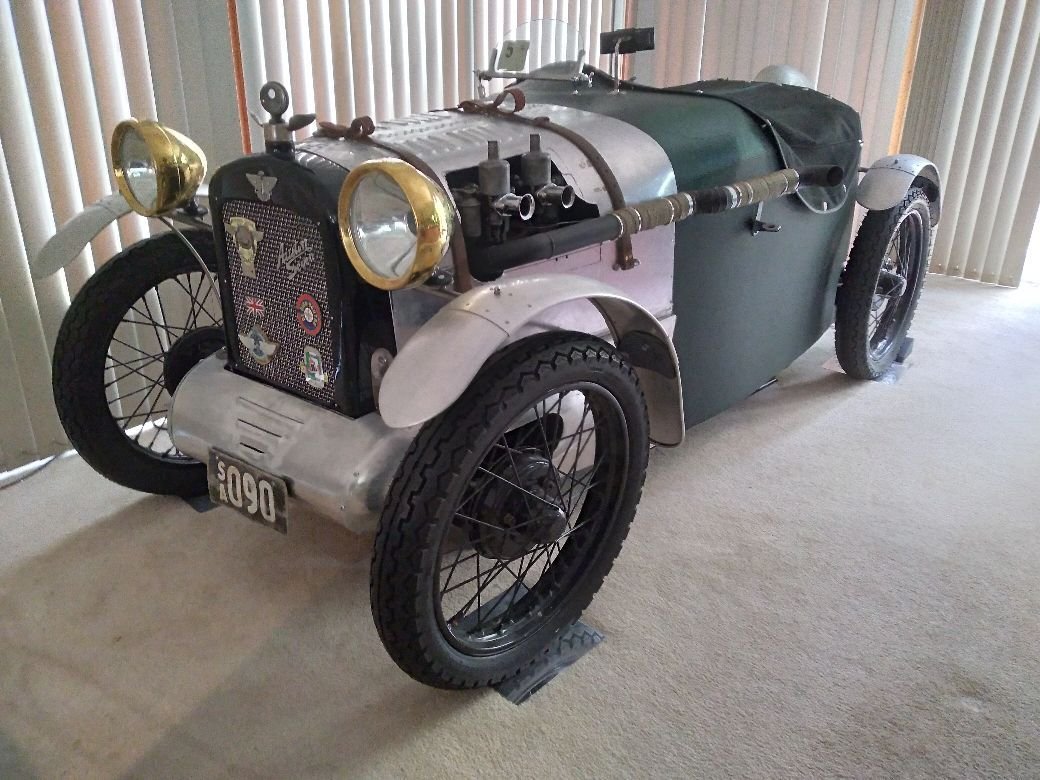 Best story of restoration or history - Ex- Moss Marchant Austin 7. G. Hisco wrote, "Moss Marchant was well known in business and racing circles in and around Adelaide for many years, beginning in the early fifties. He was the inaugural Competition Secretary of the Austin Seven Club while also being heavily involved in Stock Car racing at Rowley Park Speedway and country race circuits.
His passion for Austin Seven racing saw him campaigning his Austins as early as 1952 at the Collingrove Hillclimb. While racing his Austin Seven in mud trials he was often airborne! One such chassis was severely cracked upon landing after clearing a fallen tree, and was retired to be used to grow tomatoes at his former address at Hazelwood Park! It was pushed into the ground by the rear cantilevers.
His late, first wife, let me have the chassis on a visit to my once babysitter, and close friend of my parents, on a promise I would re-invent the vehicle out of respect to pioneer S.A. race ace Moss Marchant. I set about rebuilding and welding the cracked chassis, and undertook to build a replica body of a Brooklands Austin Seven. With little previous experience I made a cardboard version of what I imagined, using original images of the Gordon England Brooklands racing models. I then repeated the body in timber framing and sheeted it with three ply, and finally covered it in leather as per the original models. With some luck, I found an eighty seven year old retired panel beater who agreed to undertake the substantial amount of aluminium wheeling work in order to construct the streamlining as seen on the original racers. While the vehicle is still not wired to run, it is, for all intents and purposes, close to being finished. My benefactor has recently passed away, but not before she offered me a substantial collection of trophies and sashes won by Moss Marchant in this unique Austin Seven"
Category 8. Best story of a bike restoration or history - S. Friend - 1964 250 Ariel Leader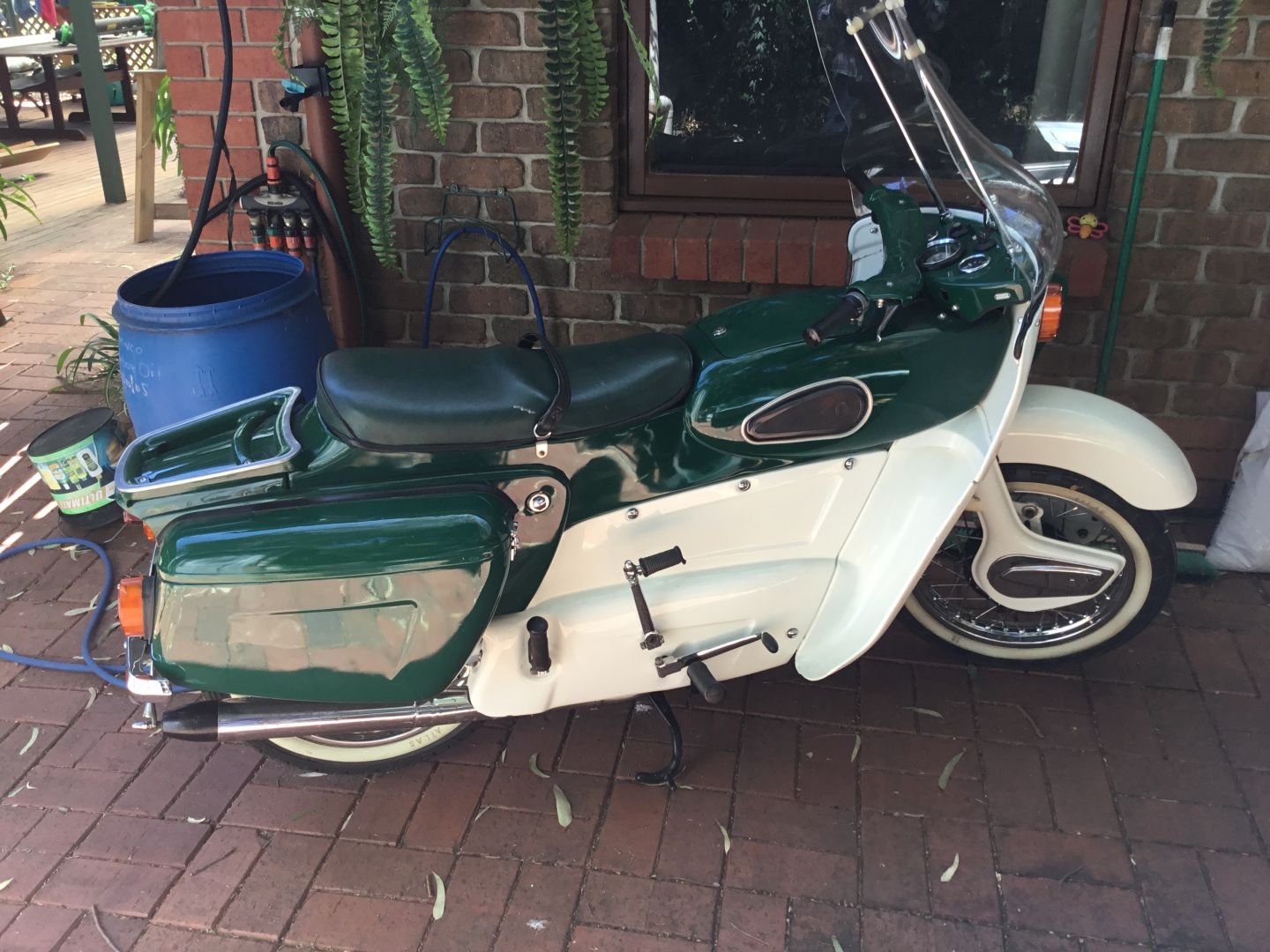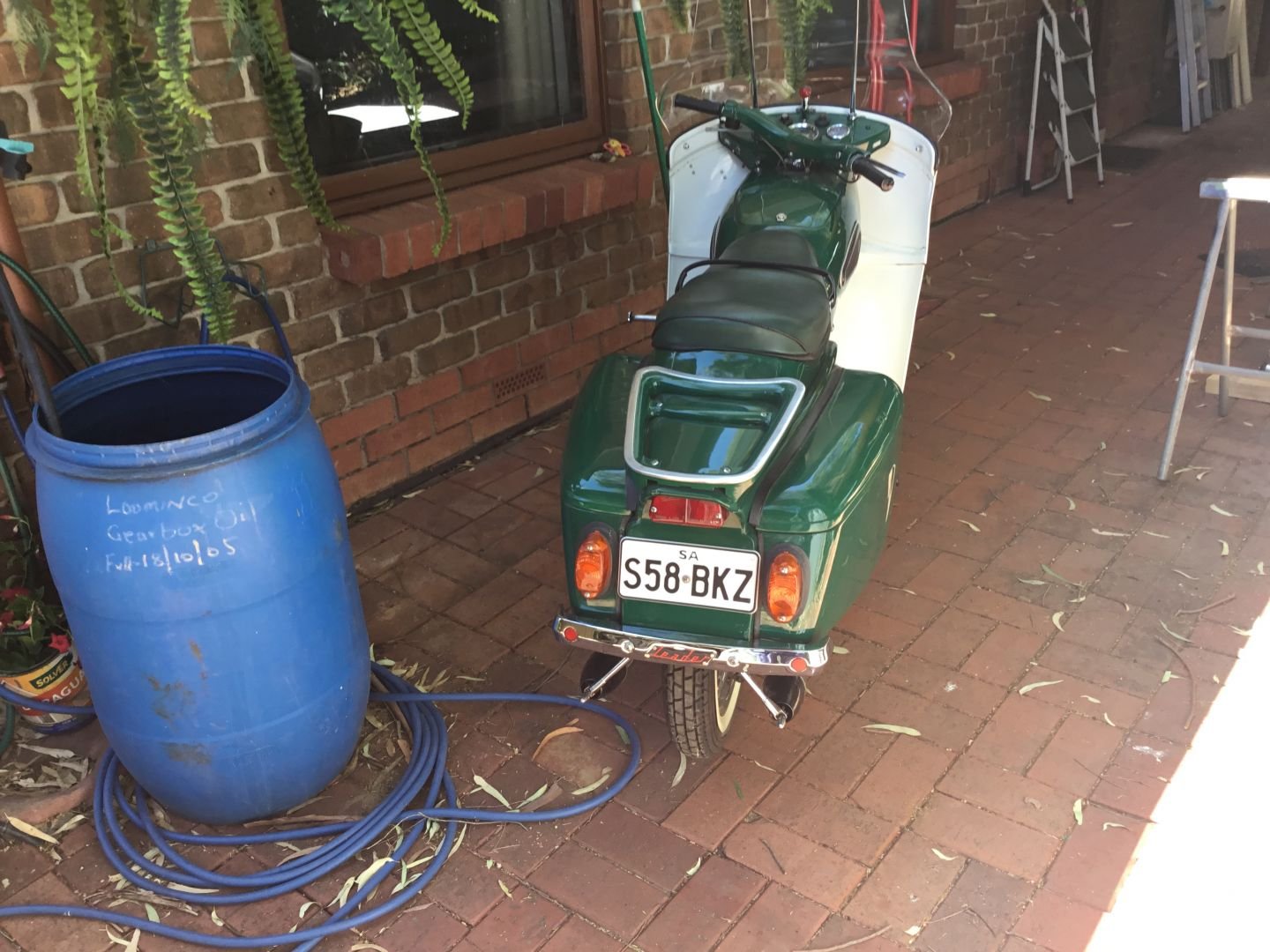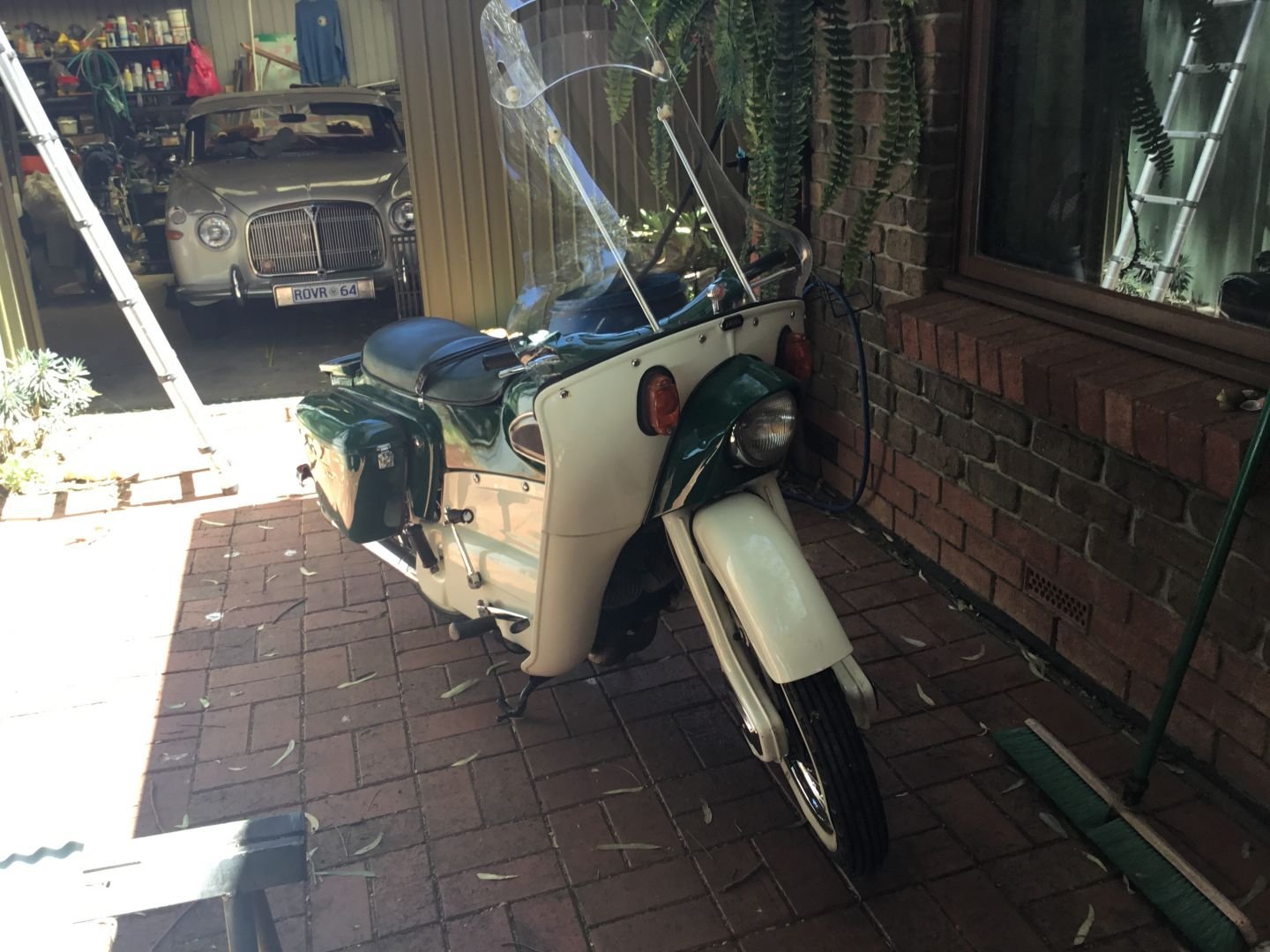 Best story bike restoration or history - "The Ariel started life in London and had 2 owners before a collector in Yeovil purchased it to add to his collection of 25 motorcycles. Unfortunately, years later he was divorced and forced to sell his motorcycle collection. A collector from Victoria purchased the collection and put the bikes in a museum for 6 years. When I saw them, I had to have one as I had been looking for an Ariel Leader since I was 15! (and that was 50 years!) There was a black and white bike, that may have been a police motorcycle, however the British racing green and white was the most unusual."
Category 9. Best working wheels award - S. Freeman - 1954 Morris Minor 803cc Ute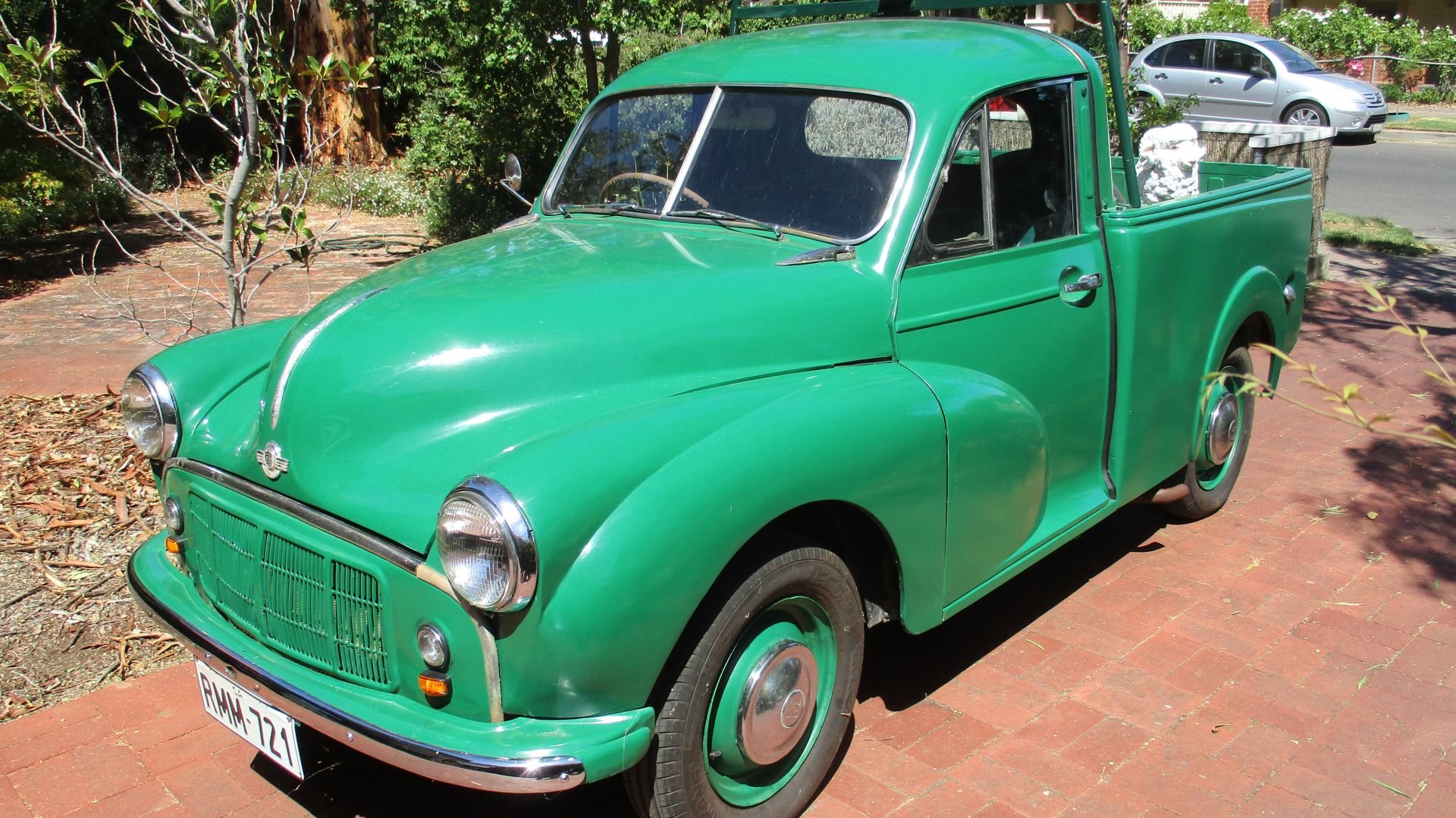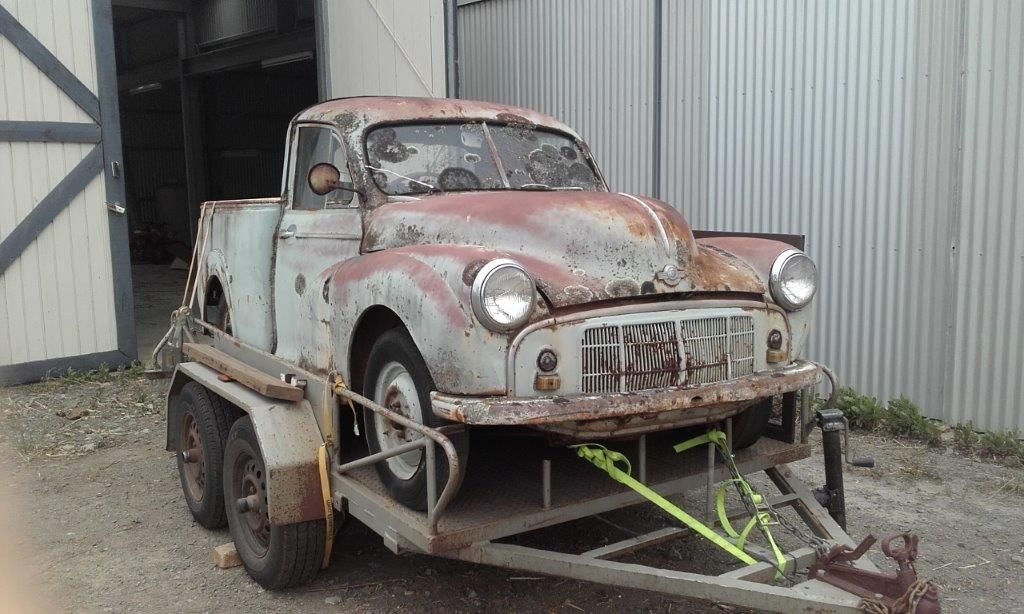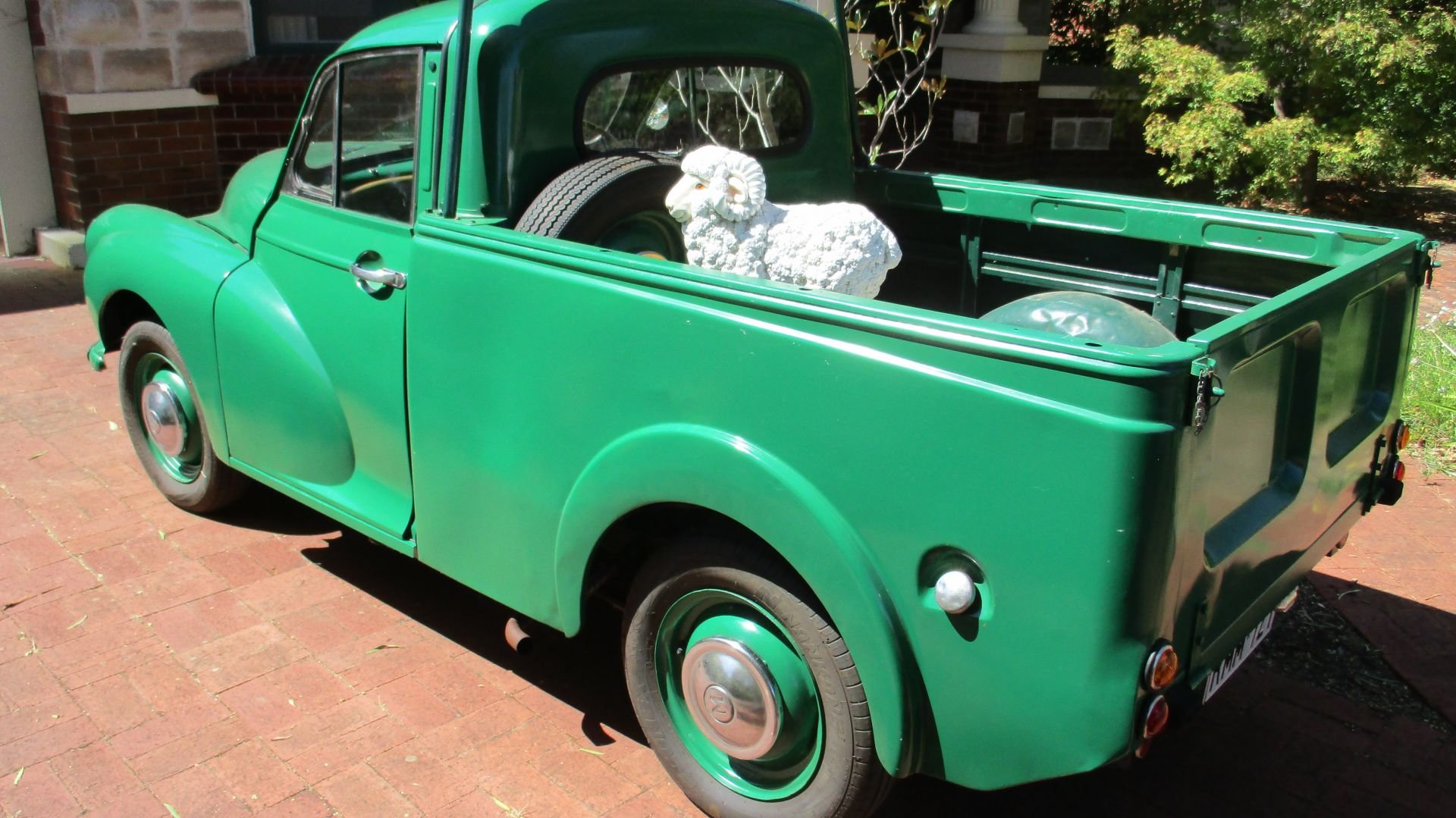 Best working wheels award - "Purchased from a farm near Macclesfield, it looked like it was used for carrying sheep, hay, farm implements, wood, and anything else on the property. Like the sheep, it spent its life outside, so all of the floors inside and out were rusted away and some panels were held on by screws and fencing wire. As usual, it was worse than it appeared when I bought it. I've kept most of the dents in the ute tray and the back of the cab. A daughter gave me a sheep to put in the back, so that it is a proper British working vehicle!
Category 11. Out and about vehicle award - G. Boyce - 1958 Austin Healey Sprite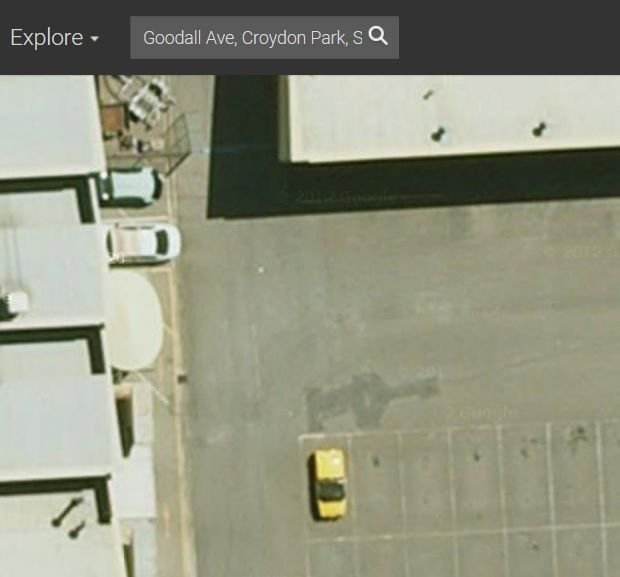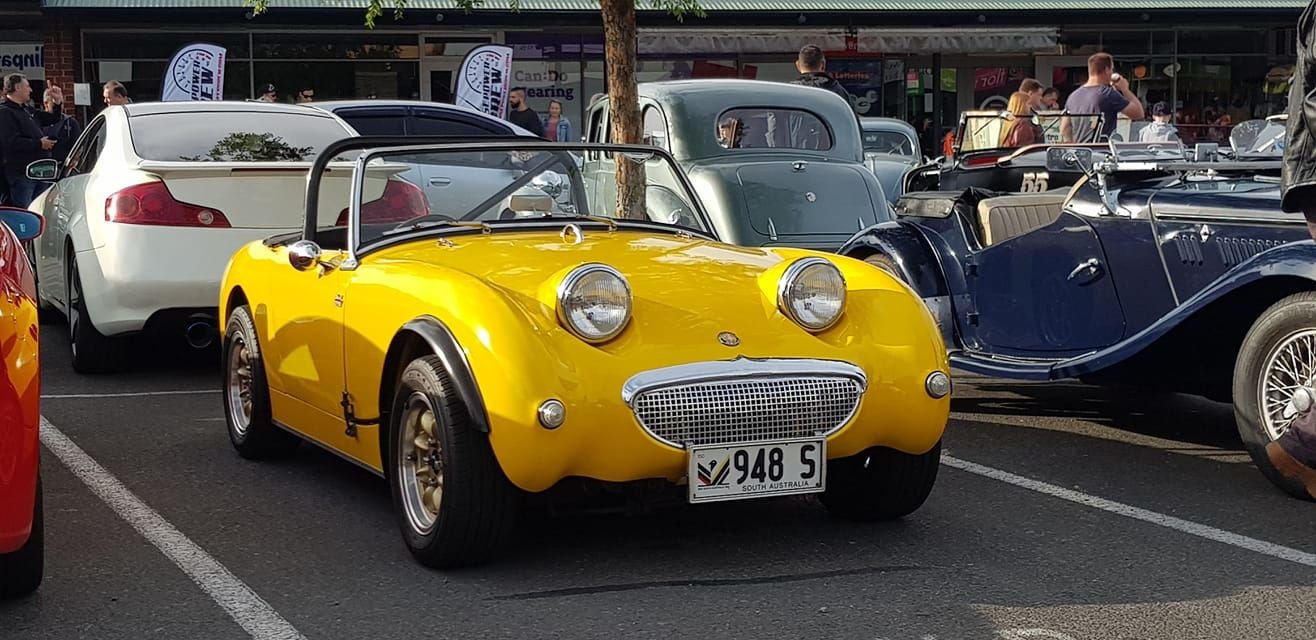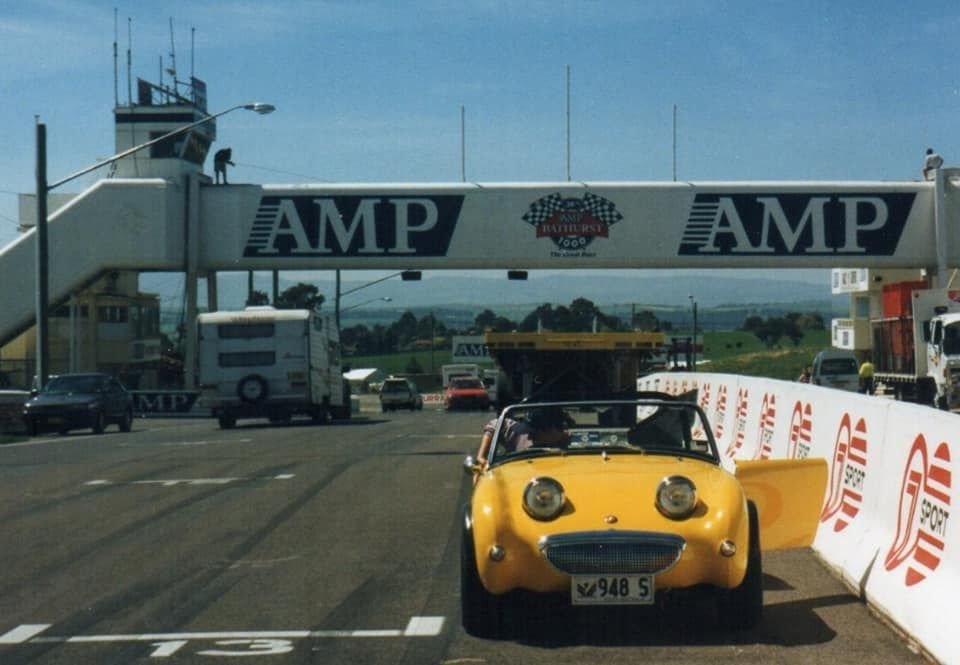 Out and about vehicle award - "This 1958 Austin Healey Sprite has been a part of my life for nearly 40 years. From its restoration as a 'barn find' to its use as daily transport, it has been 'out and about' at many various events and venues. From an interstate drive to Bathurst for the 1988 Commemorative Race, Coffee and Cars at Blackwood for its 60th Birthday, on the day it was built, to being captured by Google maps while parked in the staff car park at the Croydon Park TAFE College!"
See more photos from the Virtual ABD on the 'gallery' page of this website.
Thank you to our independent judges, and everyone who entered VIRTUAL ABD 2021 and contributed to making it such a wonderful safe event.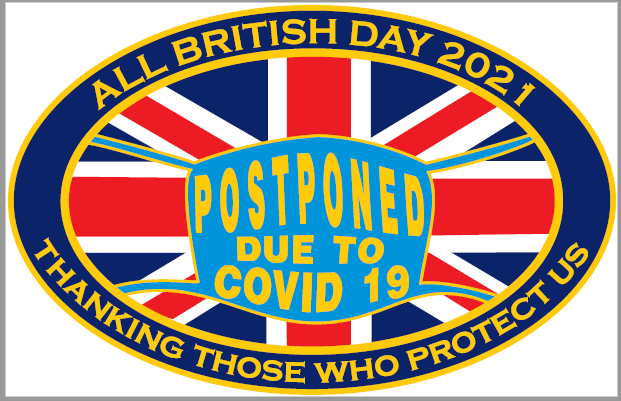 Don't miss out on purchasing your collectors ABD 2021 COVID LOGO merchandise. See the range and order on-line on the 'MERCHANDISE' page of this website, or order here!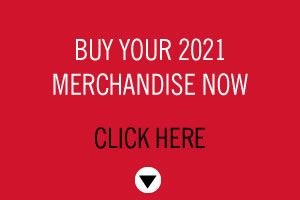 All British Day will return to our event at Echunga in 2022 with 'Working Wheels' a celebration of the 60th year of the 'Jaguar E Type', 100 years of the Austin 7 and 120 years of Norton motorcycles.
Please watch this website for more ABD updates.
The All British Day is an annual display day and picnic for enthusiastic vehicle Club Members to meet and show off their British motor vehicles. It is held in the beautiful Adelaide Hills, on the second Sunday of February each year. Open to the public from 10.30 am to 3.00 pm
2022... All British Day next year will see a hugely diverse range of British cars, trucks, tractors, motorcycles and machinery as we will feature 'British Working Wheels' and celebrate '60 Years of the amazing Jaguar E-type', 100 years of Austin 7, and 120 years of Norton.'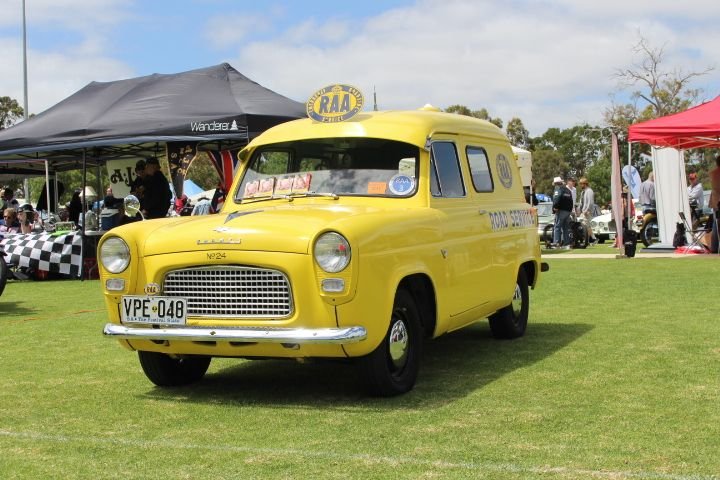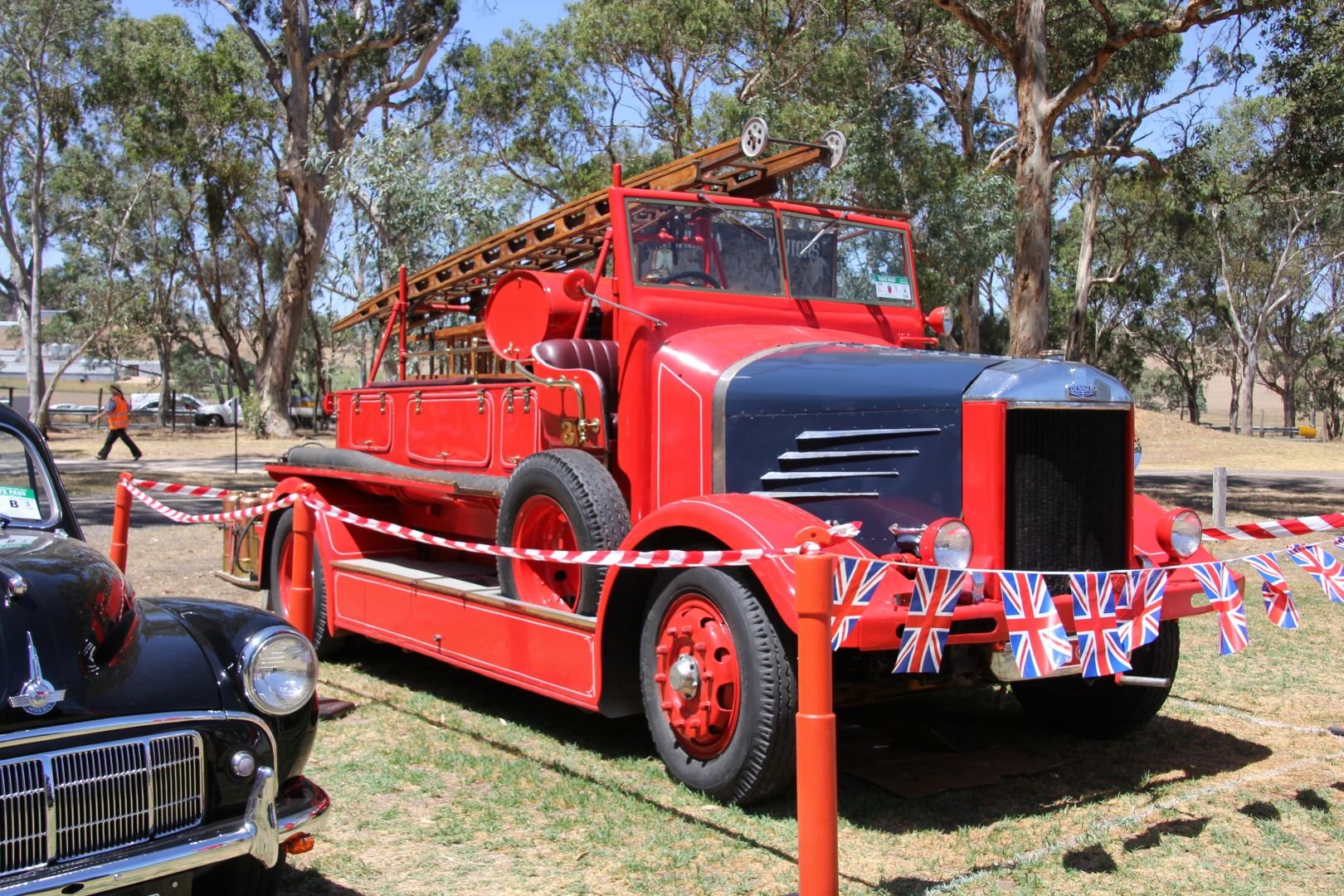 British vehicles have been used in Australia almost since the birth of the British motor industry. They have helped open up this vast country, and been depended on to help build some of Australia's biggest projects, like the Snowy Hydro Scheme. From the humble push bikes used to deliver the post, to police motorcycles, trucks, tractors, vans, utilities, company cars, and military vehicles. There are many British marques that can lay claim to being to being 'British Working Wheels!'
We look forward to hosting British Working Wheels in 2022.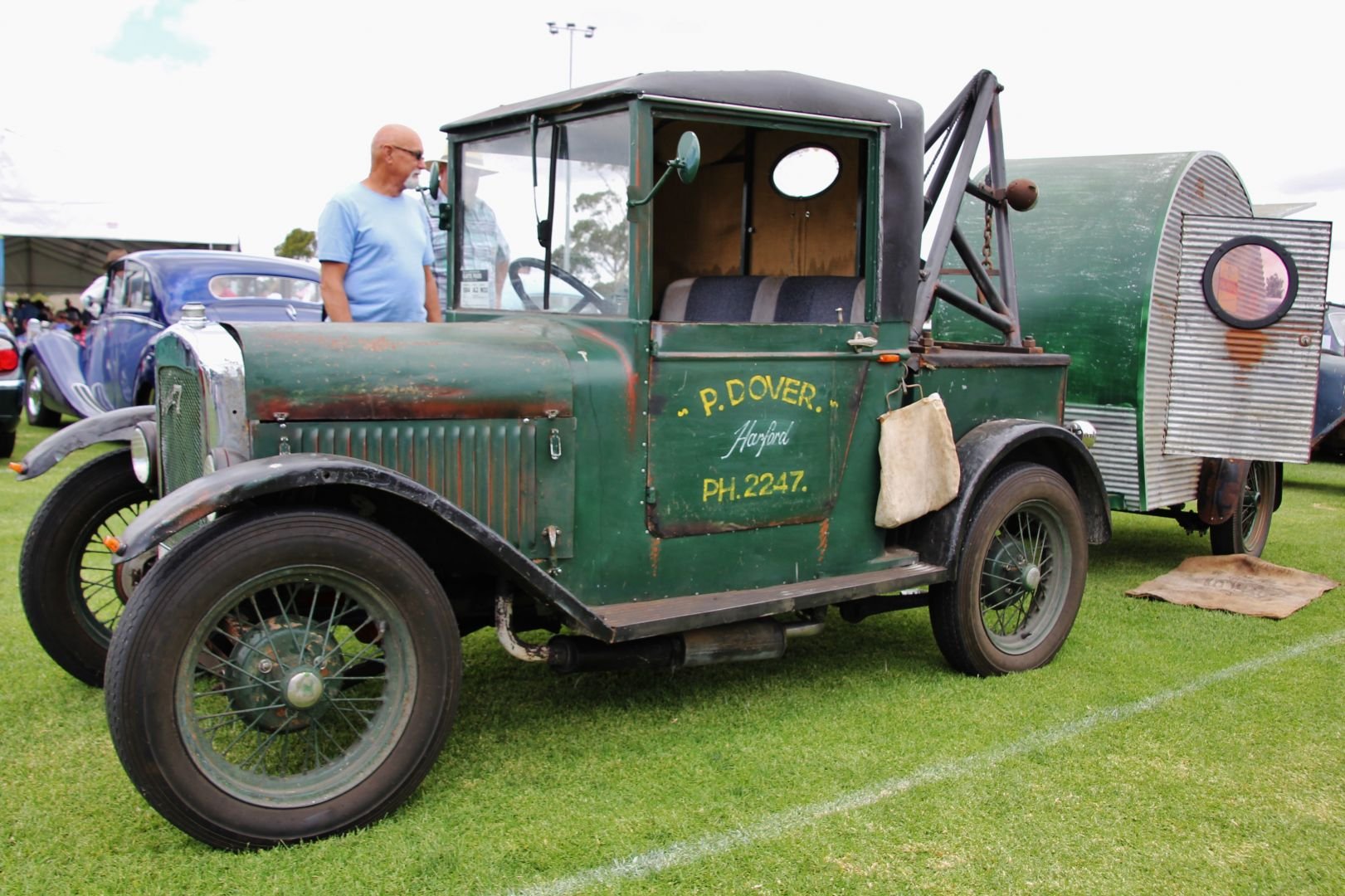 2022..........60 years ago a breathtaking sports car was launched at the Geneva Motor Show. The ground breaking E Type Jaguar was launched in 1961 and was produced until the mid-1970's, recieving a number of upgrades and improvements during its life span. The pretty lines of the E Type were a revelation at its launch, and the elegant cars still turn heads in the 21st century.
Join us as we celebrate the E Type at All British Day 2022.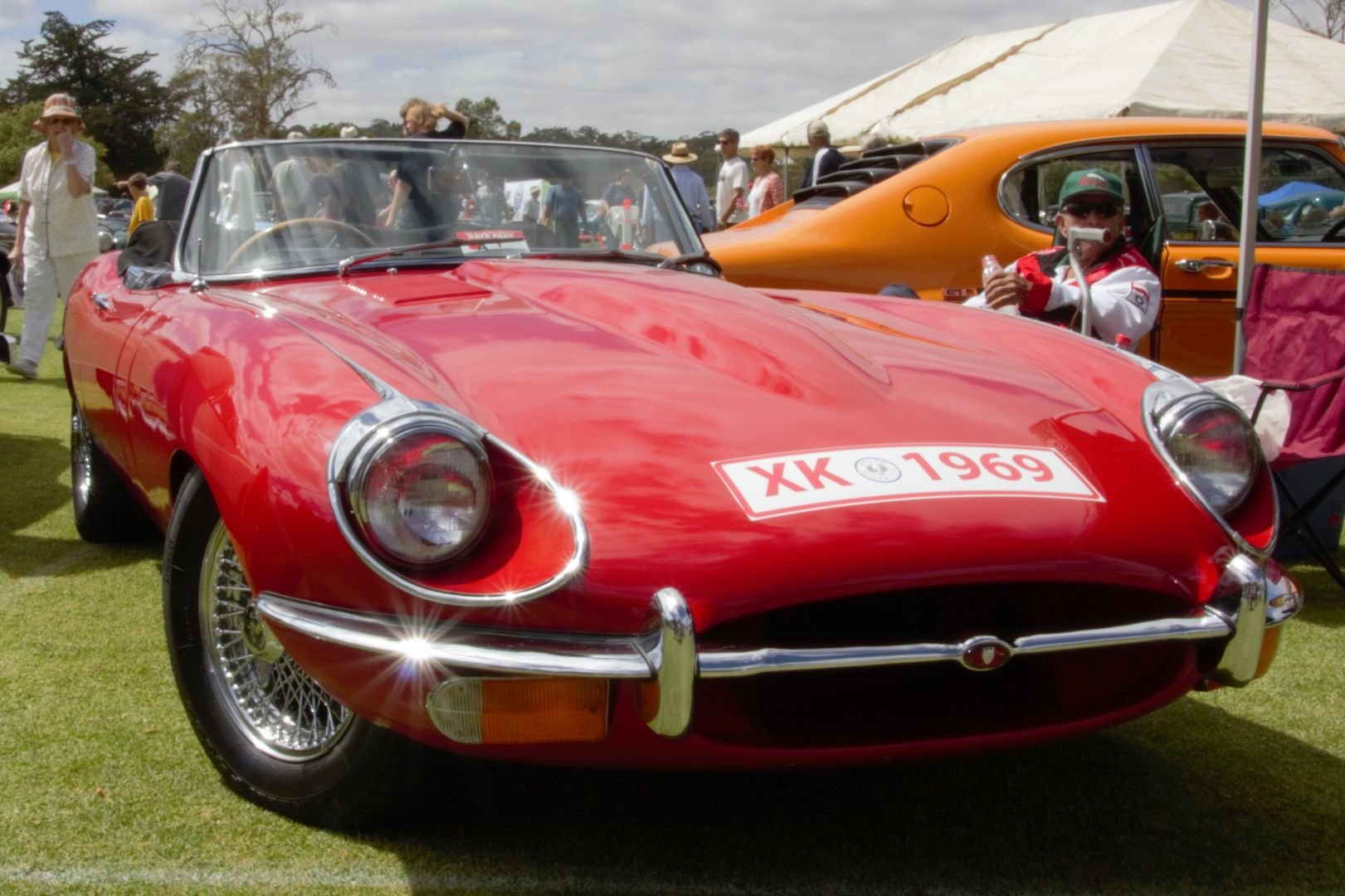 2022........... This event will also be celebrating 100 years since the birth of the 'Austin 7'. A vehicle that changed the lives of ordinary people in the early twenties, when motoring on 4 wheels became accessible for the masses.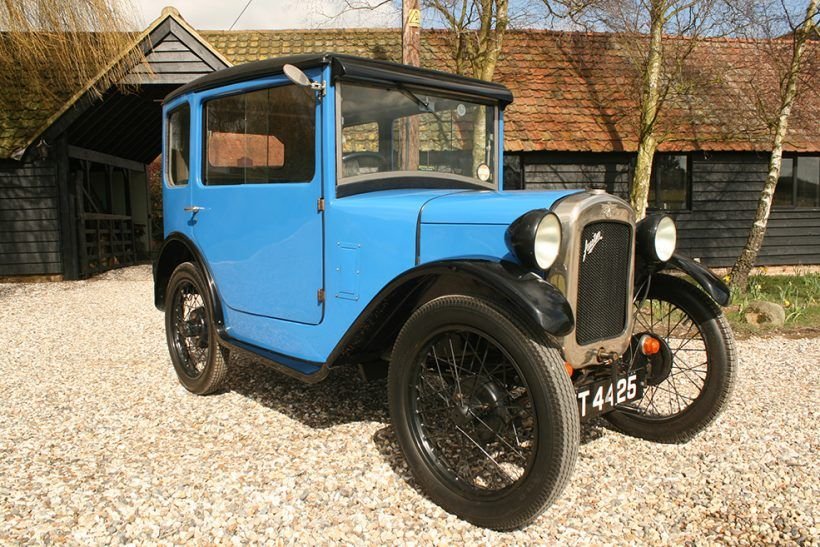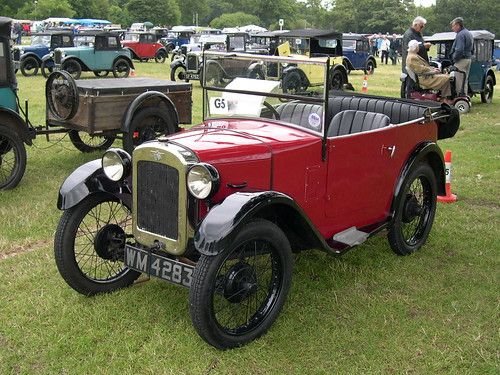 2022......... More than ever before at ABD 2022, as we also celebrate 120 years of one of Britains great motorcycles, 'Norton'!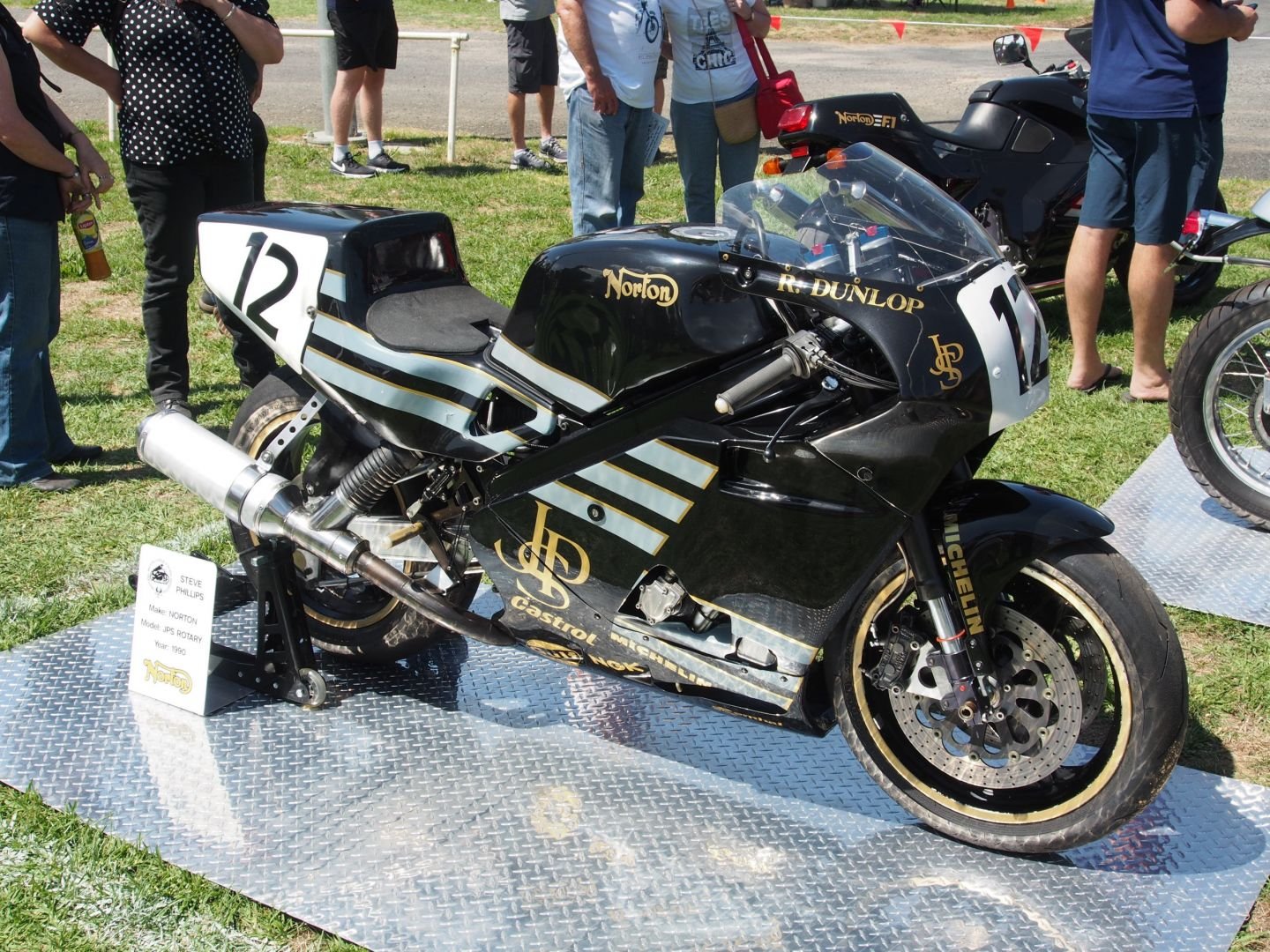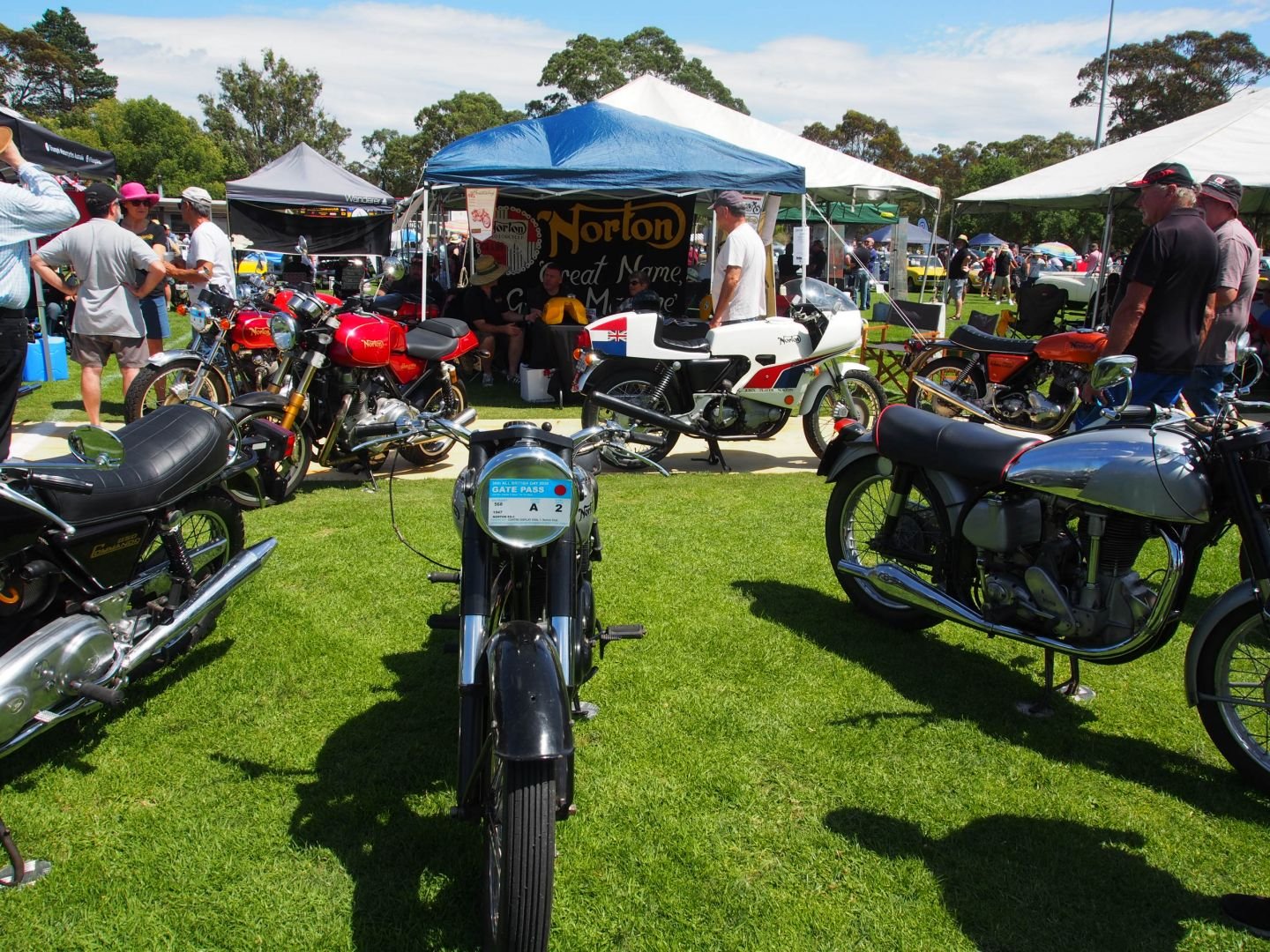 Is your vehicle or motorcycle eligible to be displayed at ABD? Check here >>
If you have a vehicle that may be suitable to display in the 'British working wheels' category, an Austin Seven, Norton, or a 'Jaguar E Type' that you wish to display, please contact us.
We are looking for a broad cross-section of 'Working Wheels' to provide a wide variety of commercial vehicles.
What are 'British working wheels'? All sorts of vehicles including....
Postie push bikes

Police motorcycles

Tractors and farm machinery

Military vehicles

Trucks and Vans

Utilities

Company vehicles from rep to management