A great family day out
A fun, colorful family picnic day, showcasing vehicles that are predominantly designed and/or build in Britain.
Held at Echunga in the picturesque Adelaide Hills, you can wander the grounds and admire up to 900 British vehicles and motorbikes and talk to the passionate and proud vehicle owners.
The day also includes children's entertainment, food and drink stalls, trade exhibits and award presentations.
COVID restrictions permitting the 2024 event will be celebrating 40 years of the All British Day in South Australia. A great day out for motoring enthusiasts, so mark Sunday, March 3rd, 2024 in your diaries now!
Admission includes a great day of entertainment!
Display of Saloons, Sports Cars, Motorcycles, Trucks, and other British vehicles.
Stationary Engine display
Free parking for spectators
Food and drink stalls
Free 'Old MacDonalds Farm'
Free 'Rev It Up Racing'.
Free 'Punch and Judy' childrens entertainment
Trade exhibits
Market stalls
Award presentations and much more
Free Armstrong Siddeley Cheetah Engine display (sorry, engine display will not be available)
Don't forget to bring a chair, it's a busy day with five hours of lots to see and do!!
We are encouraging cashless tap and go payments on the day, however a few of the stalls may not be able to provide this facility for a one day event. So you may have to bring a little cash just as a back up plan.
COVID- 19 Please do not attend All British Day if you feel unwell or if you or members of your party are displaying flu like symptoms.We have an obligation to SA Health and everyone in attendance on the day to ensure ABD is as safe as we can all make it .
Due to the rural location of All British Day at Echunga in summer, we recommend that you refer to the CFS website regarding the rulings on the use of GAS BBQ,s on the day of the event.
HOT WEATHER POLICY....In the event of a catastrophic fire warning for the Echunga district or a forecast temperature for the Mt Barker district at 6.00pm the day before the event of 40 degrees or more, or the imposition by the Government of COVID 19 restrictions, the event will be cancelled. If the event is cancelled, we are sorry that no entry fees will be refunded but memorabilia will be posted out.
The South Australian Country Fire Service
All British Day's chosen charity for 2023-2024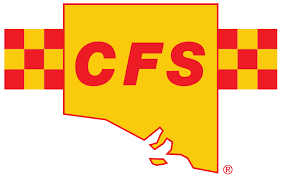 All British Day is more than celebrating British vehicles. We are also a community focused organisation. This year we will be donating any profits from the event to a very worthwhile cause, and one that is very dear to the hearts of hills residents in particular. These volunteers do an amazing job, and in the recent horrific bushfire season proved themselves to be heros, saving lives, property and livestock against incredible odds. ABD salutes the invaluable CFS.
Admission Prices 2024
Public admission Adults $10.00
Children ( up to 18y/o) $5.00
Family 2 adults two Children $25.00
EFTPOS may not be available at all the community stall holders at ABD. There is lots of free entertainment and displays included in your admission, however we recommend spectators and participants bring cash for admission or to purchase food and drinks. Please note that electronic transactions may attract an additional EFTPOS surcharge.
How to get there?