A great family day out
A fun, colorful family picnic day, showcasing vehicles that are predominantly designed and/or build in Britian.
Held at Echunga in the picturesque Adelaide Hills, you can wander the grounds and admire over 750 vehicles and talk to the passionate and proud vehicle owners.
The day also includes children's entertainment, food and drink stalls, trade exhibits and award presentations.
The 2019 event will be celebrating 35 years of the All British Day in South Australia. A great day out for motoring enthusiasts, so mark Sunday, February 10th, 2019 in your diaries now!
Saloons, Sports Cars, Land Rovers, Motorcycles and Trucks
Stationary Engine display
Free parking
Food and drink stalls
Children's entertainment
Trade exhibits
Award presentations
HOT WEATHER POLICY....In the event of a catastrophic fire warning for the Echunga district or a forecast temperature for the Mt Barker district at 6.00pm the day before the event of 40 degrees or more, unfortunately, for public safety, the event will be cancelled. If the event is cancelled, we are sorry that no entry fees will be refunded but memorabilia will be posted out.
From
Guide Dogs SA/NT
Ambassa-dog Lenny reckons this all British Lotus Cortina is pawsome! You'll get to see the car and more than 800 other much loved British cars at the All British Day display at Echunga Recreation Grounds on Sunday 10 February 2019. Guide Dogs SA/NT is honoured that we are once again the event's charity of choice. It's a family event and this year it will be featuring British Racing Heritage. It's the second biggest static display of vehicles event in South Australia. And if it's not too hot you might even spot Lenny checking out these lovingly cared for cars. He got a special showing today from car owner and committee member David.
(If you have a pampered pooch, but strictly, only guide dogs are permitted at All British Day)
More information at - Guide Dogs SA/NT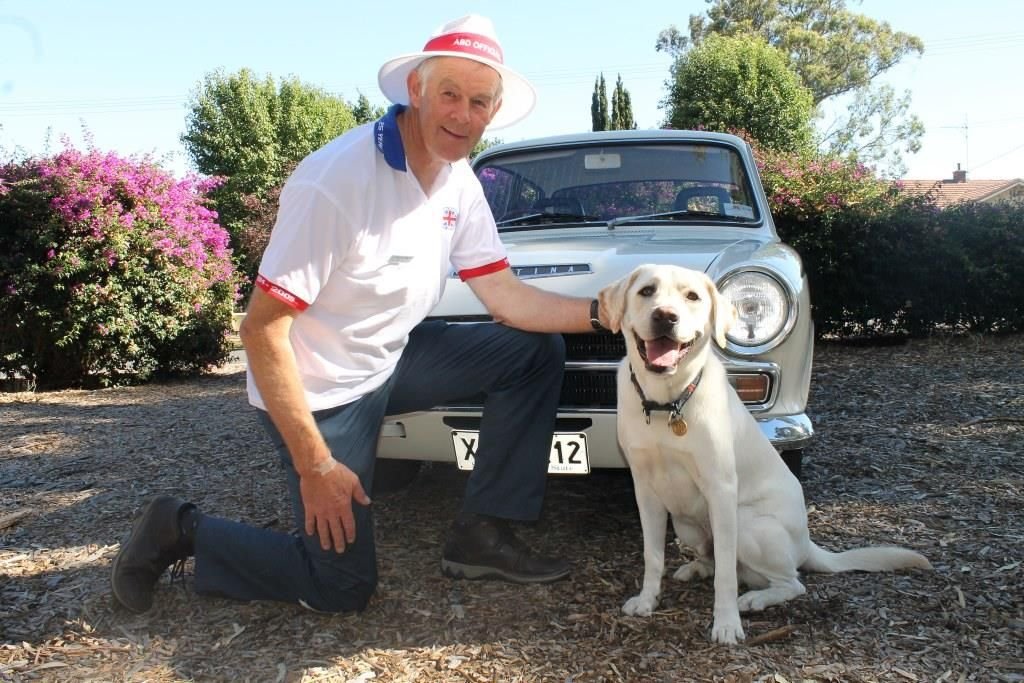 Admission Prices
Public admission Adults $ 8.00
Children ( up to 18y/o) $ 4.50
Family 2 adults two Children $ 25.00
How to get there?